Dr Ben Dunn publishes article in special edition of RiDE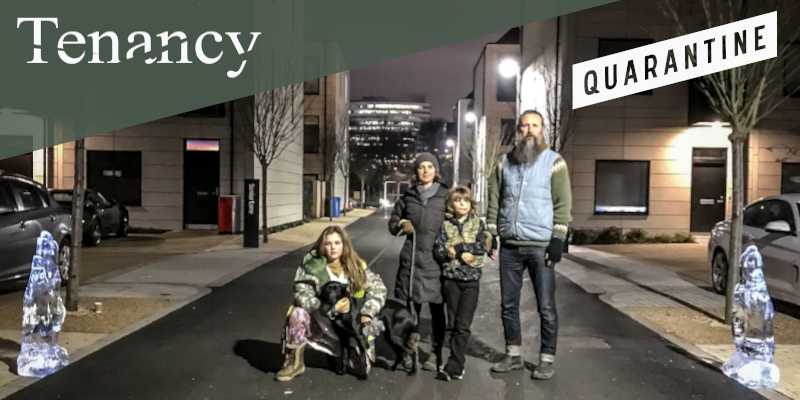 A University of Leeds lecturer has published an article in a special edition of Research in Drama and Education – The Journal of Applied Theatre and Performance (RiDE). 
Dr Ben Dunn, of the School of Performance and Cultural Industries and School of English, has published 'Performing the borderland – public policy and the subversive possibilities of embodied space in Quarantine's Tenancy' in a special edition on Performance and Policy.
You can read the abstract below:
"Considering Tenancy, a year-long residency project by Manchester-based performance company Quarantine, this article examines the spatial implications of economic policy and the opportunity for performance to facilitate social practices of knowledge making and exchange that exceed the strategically ordered contexts of the modern city.
"Tracing the work of one resident family – Grace Surman, Gary Winters and their children Hope and Merrick – this article draws on the lens of embodied space to consider how performative interaction with borders and boundaries in urban space might support new forms of practice and intervention in response to public policy and its impacts on place."
The article is available online on the Taylor & Francis Online website.
Picture via Quarantine