Applications open for Year 12 'Skill Up in Theatre and Performance' programme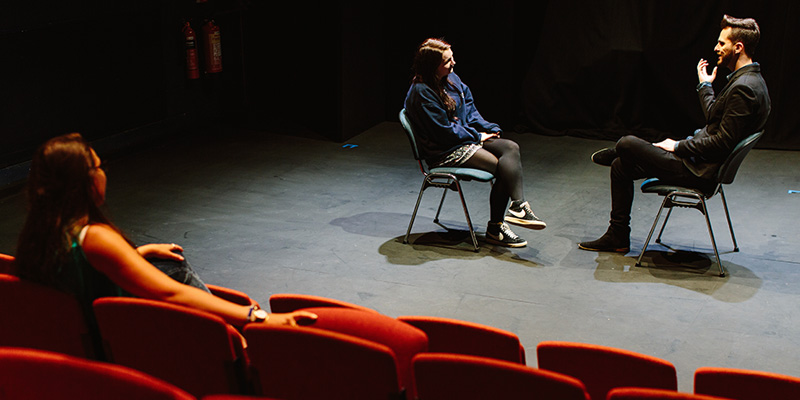 This programme is specifically for Year 12 students interested in finding out more about life as a Theatre and Performance undergraduate at the University of Leeds.
This free event includes a two-day campus experience followed by a short series of online sessions.
We invite applications from all Year 12 students, but priority will be given to those who live in an area of low progression to higher education (ranked by POLAR 4 and IMD quintile), followed by those studying a BTEC at Level 3.
During the programme, you'll develop vital theatre and performance skills and find out more about studying theatre and performance at university.
With sessions from academics in the School of Performance and Cultural Industries, past and current students and industry professionals from Leeds Playhouse, you will explore directing, voice skills, writing for theatre, design technology and digital skills.

Apply for your place by Sunday 13th February.