Jade French awarded Michael Beverley Innovation Fellowship with Pyramid Artists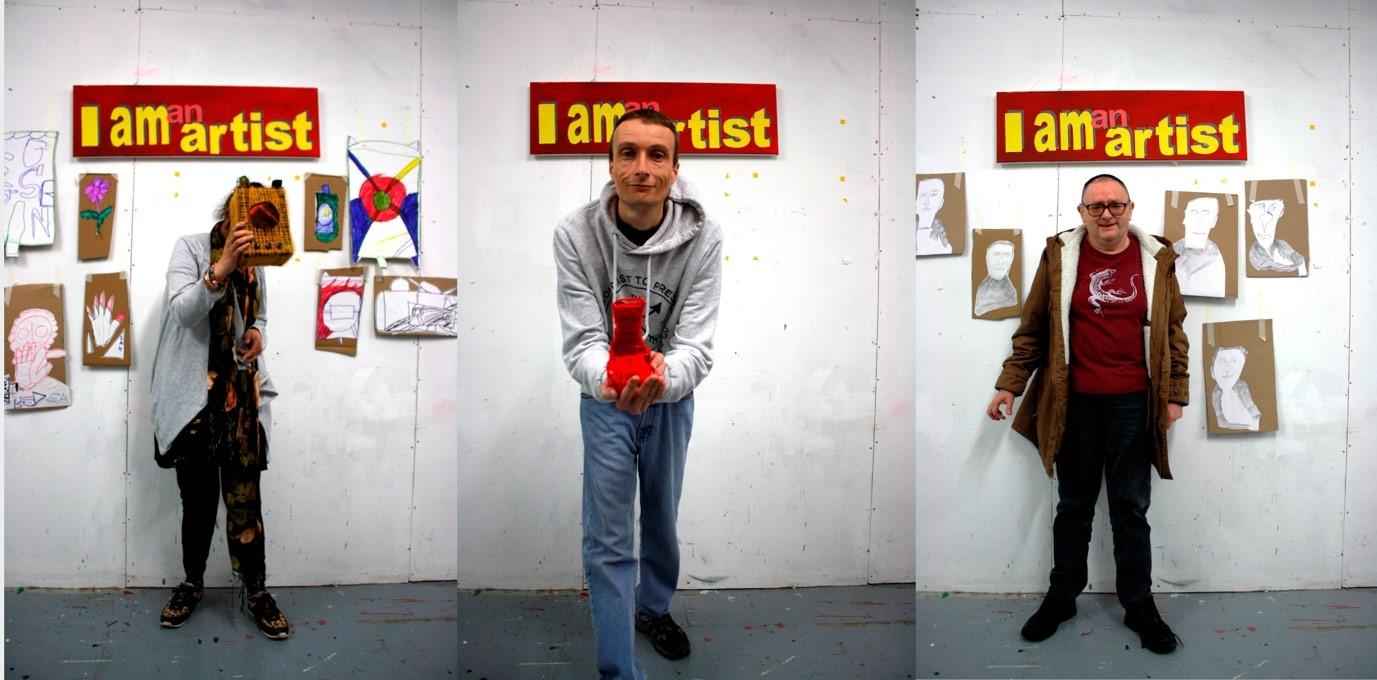 Jade French has been awarded a Michael Beverley Innovation Fellowship to explore inclusive peer review and publishing methods with learning disabled artists.
The Michael Beverley Innovation Fellowship aims to build the innovation culture and develop the next generation of academic entrepreneurs at the University of Leeds.
It supports early-career researchers to contribute to the strategic direction of research and innovation within their faculty; deliver impact through their research on society, policy and business; and to further their personal development.
During the Fellowship programme, Jade is working with five learning disabled artists from Pyramid inclusive arts studio to pilot inclusive publishing methods which are collaborative and co-productive. Together, they are exploring what form an inclusive research-led arts publication might take, testing ways to inclusively write, edit and peer review.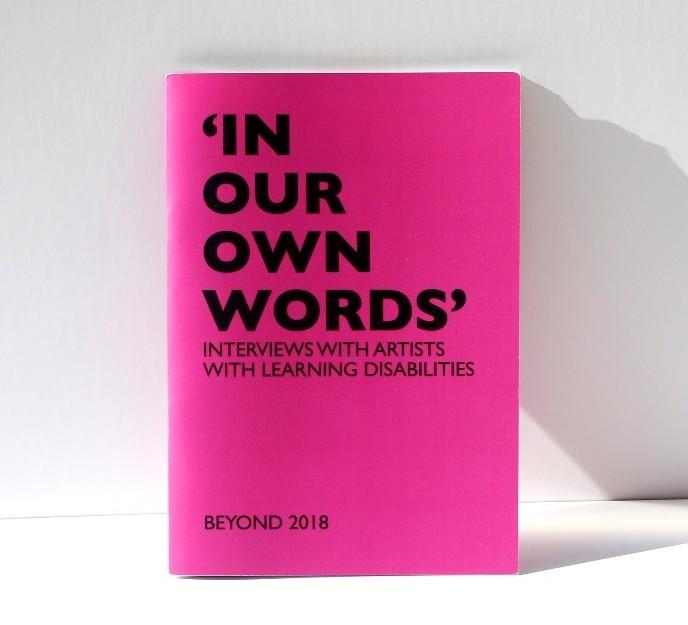 In Our Own Words: Interviews with Artists with Learning Disabilities (2018). Image courtesy of Pyramid.
This project builds on Jade's current research in the School of Fine Art, History of Art and Cultural Studies. Funded by the Arts and Humanities Research Council (AHRC), Irregular Art Schools is innovating professional development opportunities for Leeds-based learning disabled artists and brings together a range of skills and expertise across visual art and social care.
This includes staff and artists from supported studio Pyramid, members of artist-led space Assembly House, staff from Leeds City Council's Adult Social Care Team and Co-Investigator Dr Katie Graham, Lecturer in the Department of Social Policy and Social Work at University of York.
Dr Jade French, Research Fellow in the School of Fine Art, History of Art and Cultural Studies, said:
"I am delighted to have been selected for The Michael Beverley Innovation Fellowship programme. The professional networks, expert mentoring and funds awarded will enable us to test and explore inclusive publishing over the next year in some really exciting ways.
"Ultimately, we hope our findings will contribute to a more inclusive research community at Leeds."
The Michael Beverley Innovation Fellowship programme will run for the next 12 months where recipients will receive three dedicated mentors to support the development and early stages of their agreed research plan.
Feature image
From left to right: Dominique Ghataora, Stephen Harvey, Andrew Wonnacott. I Am An Artist, Tetley (2018). Image courtesy of Pyramid.