Dr Jade French awarded Arts and Humanities Research Council funding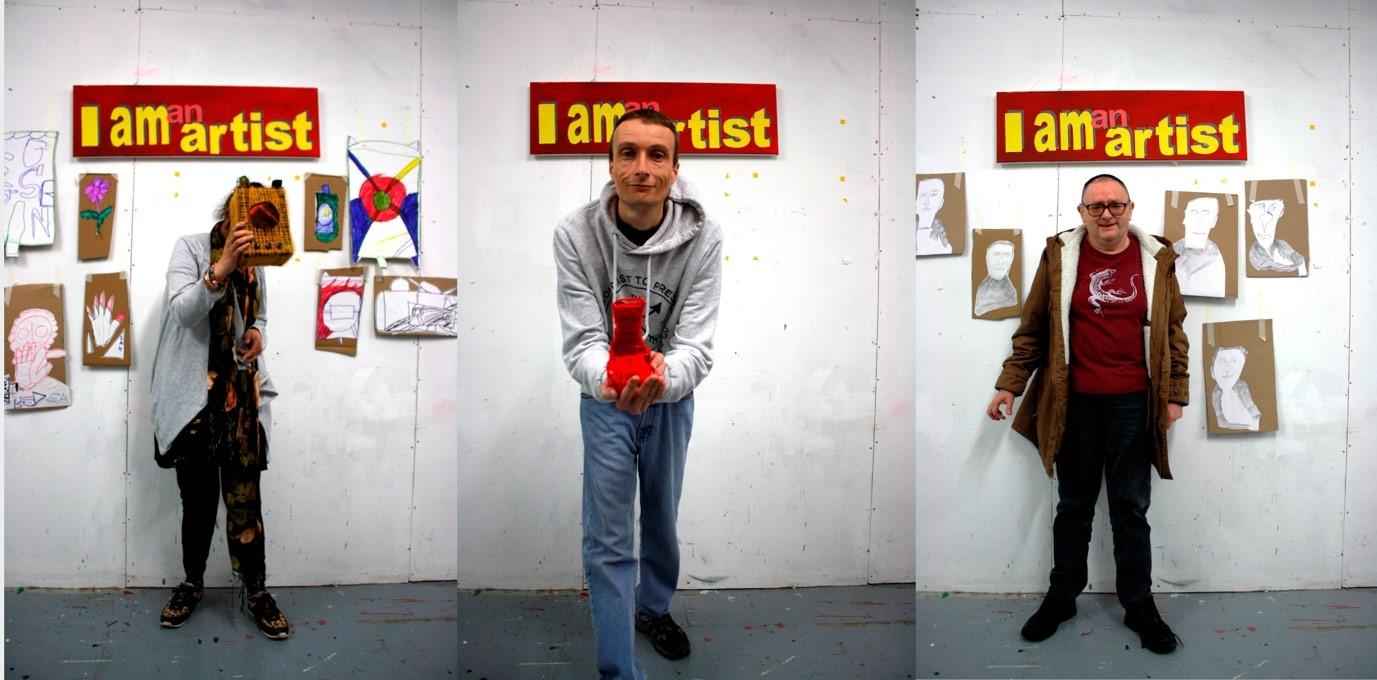 The Arts and Humanities Research Council (AHRC) has awarded £246,000 to alumna Dr Jade French to innovate new methods to support the professional development of learning disabled artists and curators.
Beginning on 1 February, the project 'Irregular' Art Schools will co-develop and pilot different professional development opportunities with learning disabled artists in the Leeds City Region, testing how existing structures such as artist-led spaces, universities, publishing and social care can better serve learning disabled individuals.
Dr Jade French, a Research Fellow in the School of Fine Art, History of Art and Cultural Studies, said:
"I am so delighted that we have received this funding. This research aims to test, in very practical ways, inclusive opportunities co-designed by artists who have struggled to access traditional creative opportunities.
" One issue I am particularly interested to investigate is how social care provision can be better connected with the arts in order to produce social care packages that more effectively support these artists."
Led by Jade, the research team brings together a range of skills and expertise across visual art and social care. This includes staff and artists from supported studio Pyramid, members of artist-led space Assembly House, staff from Leeds City Council's Adult Social Care Team and Co-Investigator Dr Katie Graham, Lecturer in the Department of Social Policy and Social Work at University of York.
Over the next two and a half years, the team will be:
• examining social care policy with social workers;
• leading two national think tanks on artist-facilitation;
• experimenting with inclusive academic publishing processes;
• trialling an artist-led model of professional development with Assembly House;
• exploring ways to make the School of Fine Art, History of Art and Cultural Studies more inclusive and accessible to learning disabled artists. There will be opportunities for staff and students in the School to participate.
James Hill, Director of Pyramid said:
"While there are lots of amazing artists with learning disabilities in Leeds, we have recognised for a while that the provision of higher education, the wider experience of learning in the arts, and creating exhibitions in artist led spaces with a peer group of other students and sharing in academic research, have never been open to the vast majority of artists with a learning disability.
"We're hugely excited to be part of this ground-breaking research, to be able to offer artists with learning disability a new level of support, and to facilitate a really meaningful engagement between our artists, with students and staff at the University."
Dr Helen Graham, Associate Professor in the School of Fine Art, History of Art and Cultural Studies, said:
"Jade was based in the School and the Centre for Critical Studies in Museums, Galleries and Heritage for her practice-based PhD research — an innovative Collaborative Doctoral Award with both contemporary art centre Bluecoat and self-advocacy group Halton Speak Out.
"It is very exciting that Jade will now work with us again to lead her new AHRC project. The issues she and the team will explore span the arts and social care policy and, in particular, the nitty gritty of social care packages, a crucial area for greater understanding and future intervention."
More information about the 'Irregular' Art Schools project.
Image
From left to right: Dominique Ghataora, Stephen Harvey, Andrew Wonnacott. I Am An Artist, Tetley (2018). Image courtesy of Pyramid.