Language and Nature in South Arabia: online workshop series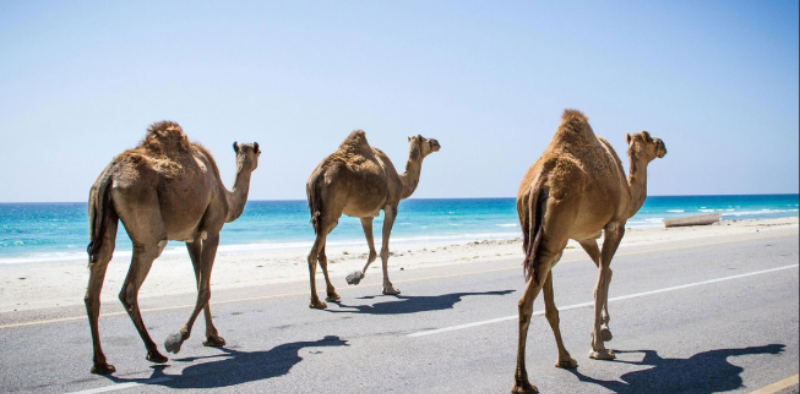 Professor Janet Watson, alongside Kamela Russell (UC Berkeley) and Fabio Gasparini (FU-Berlin), host a series of online workshops accessible via Zoom.
All workshops start at 15:00 GMT (15:00 BST from April)

For further information about the program and to access events please contact: J.C.E.Watson@leeds.ac.uk
Workshop series information
March 9, 15:00 GMT
Phonetics and Phonology Session
This workshop focuses on current work on the phonetics and/or phonology of Modern South Arabian.
Gisela Tome Lourido, Janet Watson, Andrea Boom, Carlos Jair Martinez Albarracin – Vowels in Mehri
Hammal Al Balushi – Utterance-final devoicing and glottalization in Harsusi
March 23, 15.00 GMT
Phonetics and Phonology session 2
Janet C.E. Watson, Amer al-Kathiri, Abdullah al-Mahri, Gisela Tomé Lourido & Barry Heselwood - Intrusive and epenthetic vowels in Mehri (and Shehret)
Jarred Brewster - The phonemic status of long vowels in Shehret
Fabio Gasparini - Glottalization from a comparative perspective
Barry Heselwood & Janet Watson - Laryngographic analyses of MSAL obstruents
April 6, 15:00 BST
The workshop on 6th April features Miranda Morris, University of St Andrews, who will talk about her research on the oral art of Soqotra, and the photographer, Jerzy Wierzbicki, who will address eroding traditions through his photographic work in Oman.
Jerzy Wierzbicki - Eroding of traditions, eroding of presence
Miranda Morris - Researching Oral art in Soqotra: challenges, observations and choices made
May 4, 15:00 BST
The workshop on 4th May features Leonid Kogan, HSE University, Moscow, who will discuss his recent lexicographic research on Soqotra from a comparative-historical dimension.
Leonid Kogan - Recent Lexicographic Research on Soqotri, with an emphasis on the comparative historical dimension.
June 1, 15:00 BST
Marie-Claude Simeone-Senelle - The loss of the Dual in Mehri and Hobyot spoken in Yemen
The workshop on 1st June features Marie-Claude Simeone-Senelle, CNRS, Paris, who will discuss the loss of the dual in varieties of Mehri and Hobyot spoken in Yemen.
Jun 29, 15:00 BST
Topic TBC
The workshop on 29th June features Emily O'Dell, Sichuan University-Pittsburgh Institute, China, who will discuss nature symbolism in Omani Arabic poetry, and Bradford Garvey, CUNY Graduate Center, New York.