The Cambridge Companion to David Bowie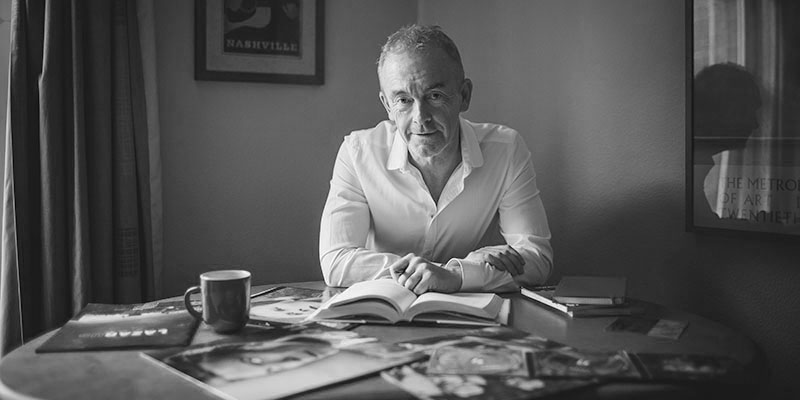 Dr Denis Flannery has been commissioned to edit a new book in the Cambridge Companion series – a collection of essays reflecting on David Bowie's work and legacy.
Cambridge Companions are authoritative guides, with contributions by leading experts in relevant fields. Books in the series offer lively, accessible introductions to major artists and topics ranging from Shakespeare to Boxing to Feminist Theology.

The Cambridge Companion to David Bowie will explore the full scope of Bowie's work and influence. It will feature contributions from internationally-leading scholars in music, visual arts, literature and philosophy.

Also included is writing by artists who, whether as musicians, designers or producers, worked with Bowie over the years. One such contributor will be Mike Garson, who played piano for Bowie on different albums and tours between the years 1973 and 2004.
Dr Denis Flannery: "I first became aware of the Cambridge Companion series in the late 1990s when a friend, knowing I was writing a book on Henry James, sent me a copy of The Cambridge Companion to that writer's work. At the time I was listening avidly to Bowie's then-current albums – Outside, Earthling, and hours..."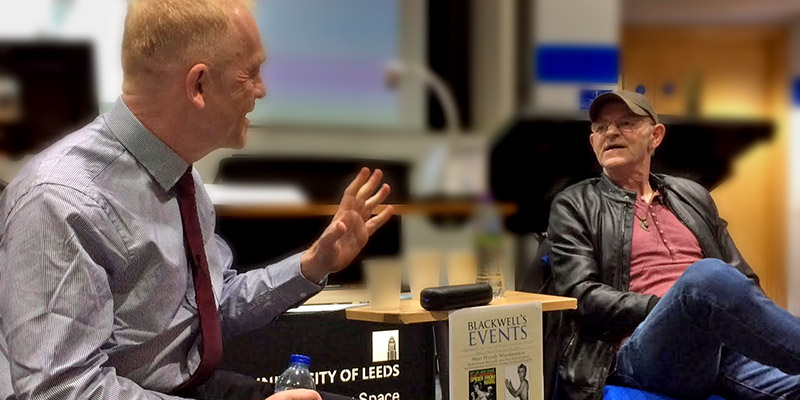 Dr Denis Flannery in conversation with Woody Woodmansey, Bowie's drummer from 1970 to 1973, in February 2020.
"It had been through listening to earlier Bowie as a youngster that I had first heard of other writers (like George Orwell and Jean Genet) who themselves came to mean so much to me and whose work, on both personal and professional levels, massively influenced what I did and who I was to become."

"In the late 1990s, it did not seem even imaginable that Cambridge University Press would ever wish to publish a Bowie Companion, but in 2020 – the year of the extraordinary and the unimaginable – that is exactly what they do wish, and exactly the task I have taken on."

The Cambridge Companion to David Bowie will be published in autumn 2023.
A unique Bowie specialism at Leeds
Dr Flannery's expertise in Bowie's work is globally recognised, and best demonstrated in our exclusive module Bowie, Reading, Writing, which considers the relationship between Bowie's work and the field of 'the literary' from 1971 to 2015.
It particularly explores the performer's use of the song as a literary and theatrical form, and the interaction between songwriting and other forms of writing such as modernist fiction, poetry, philosophy, and psychoanalysis.
Bowie, Reading, Writing is available as one of the University's innovative Discovery Modules, which gives students a chance to broaden their academic experience and enhance their employability with different skills.
Two live events, just for one day
Mike Garson's Bowie Celebration, a global streaming event, will take place on 8 January 2021 in celebration of Bowie's birthday.
Just For One Day brings together incredible artists from around the world connected to David Bowie, including at least one Bowie alumni band member from every studio album from his 1969 self-titled album up to Blackstar, his final work.
A portion of ticket sales will benefit Save The Children. Find out more at rollinglivestudios.com/collections/bowie
Tickets are also available for an online screening of Bowie's play Lazarus, also on 8 January 2021, via DICE FM.