Publishing success for Dr Rachel Bower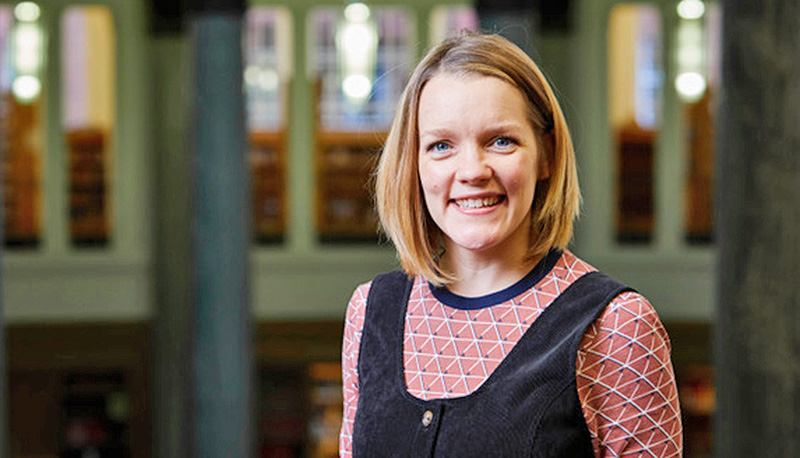 Associate Lecturer Dr Rachel Bower's poem, I crossed the Humber Bridge without paying, will be published in The Butcher's Dog Poetry Magazine.
Inspired by a viral photograph, Rachel Bower's poem I crossed the 'Humber Bridge without paying', has been included in issue 14 of The Butcher's Dog Poetry Magazine.
The Butcher's Dog is a bi-annual poetry magazine founded in the North East of England. The publication prints outstanding works from the finest emerging poets and writers with distinctive, diverse voices from across the United Kingdom and Republic of Ireland.
Dr Rachel Bower is an Associate Lecturer in Creative Writing in the School of English. She previously held a Leverhulme Early Career Research Fellowship at the University from 2016 – 2020, researching the relations between poets in Leeds and Nigeria in the 1950s and 1960s.
Dr Bower has co-edited an issue of Cambridge Quarterly on Materials of African Literatures, with Dr Jarad Zimbler. In this special edition, she forages through editorial archives to examine the methods by which Nigerian poetry has been made by anthologies.
An interview with Dr Bower is also available in the Translations Issue of the Moving Worlds journal, a bi-annual international magazine published by the School of English at the University of Leeds.
Looking forward to next year, Dr Bower will also see the release of her poetry collection, titled These Mothers of Gods, published by Fly on the Wall Press in July 2021. Fly on the Wall Press is a not for profit publisher based in Manchester, printing high quality anthologies from exceptional poets across the globe, with socially conscious themes.