Creative Writing student wins first place poetry award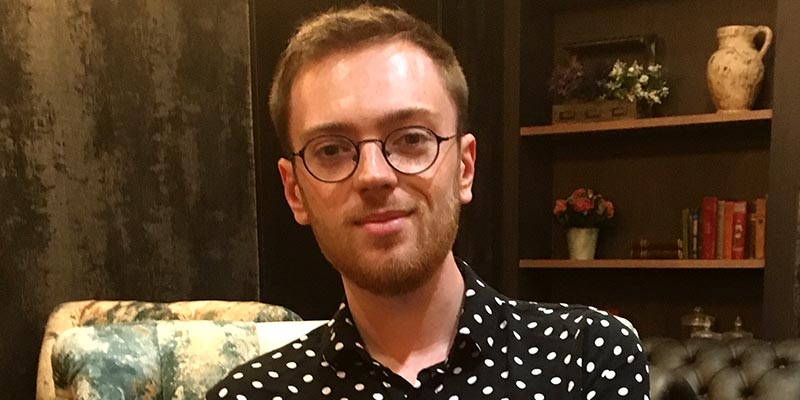 Elliot Johnston-Coates has been awarded Streetcake Magazine's 2020 Experimental Writing Prize for poetry.
Streetcake is a UK-based magazine that platforms outstanding new work from upcoming creative writers. As part of their periodical programme, they annually award breakthrough experimental writing within the 18-23 and 24-30 age categories, across poetry and fiction.
This year, BA English with Creative Writing student Elliot Johnston-Coates won first prize for his poem 'Refraction', which depicts the raw alphabet being fired through a prism, refracted like light, and emerging as a finished poem.
Judge and mentor Astra Papachristodoulou said: "This poem exudes a sense of light and positivity in a time where the future seems to crumble in front of our eyes."
"Winning the Streetcake Experimental Writing Prize is an absolute honour and a huge boost to my confidence," explains Elliot.
"I am so grateful to everyone at Streetcake Magazine and really excited for my mentoring sessions with Astra Papachristodoulou, who is such an inspiration to me."
The Streetcake Anthology, featuring Eliot's award-winning poem plus a piece by undergraduate student Max Shirley, is now available to order online.
Streetcake Magazine's 2020 Experimental Writing Prize is supported by Arts Council England, Writers' Centre Kingston, Fly on the Wall Press and Selcouth Station Press.
Find out more about Creative Writing at Leeds.