Harold Pinter: Histories and Legacies project reveals extensive research database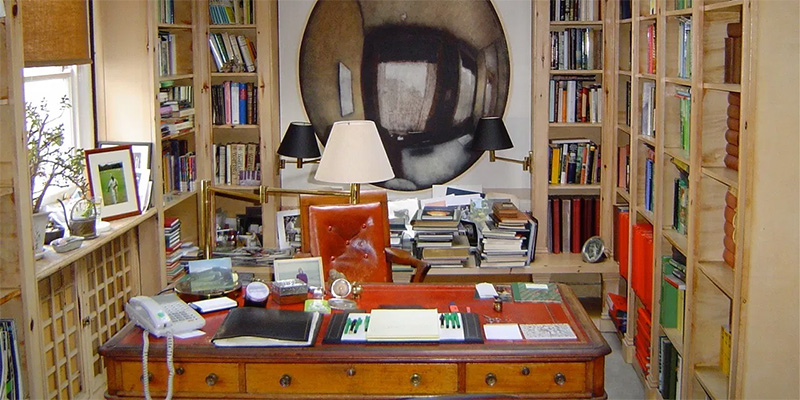 The Harold Pinter: Histories and Legacies project team have launched one of the central outputs of their research – a database of the history of Pinter's work in the UK.
Dr Mark Taylor-Batty and co-investigators Professor Jonathan Bignell (University of Reading) and Professor Graham Saunders (University of Birmingham), have pioneered a project to trace, chart, archive and contextualise every professional production of Harold Pinter's plays in the UK from 1957 through to 2017.
Following three years of research, a provisional version of the database is now available to view.
"The database represents the fruit of hours of research and data inputting since 2016," explains Dr Taylor-Batty.
It contains the details of over 4000 people who have been connected to a production of a work of Harold Pinter since 1957. Over 400 UK stage productions are captured, alongside radio and TV broadcasts, and 28 films for which Pinter either wrote a screenplay or was in some other way involved. The survey covers over 200 venues across the country.
The work is ongoing, including interviews with key practitioners being added to the collection in the coming weeks.
Dr Taylor-Batty also continues to welcome testimony and materials from those who can contribute to this pioneering research:
"Our project team encourages people to get in touch with any details of historic professional productions of Pinter's plays they saw, especially if they have retained programmes of such events."
More information
Explore the database at harold-pinter.ns-client.xyz.
If you have information to contribute to the database, please contact Dr Mark Taylor-Batty via email.
Pinter Histories and Legacies: The Impact of Harold Pinter's Work on the Development of British Stage and Screen is funded by the Arts and Humanities Research Council.