Professor Simon Armitage partners with Florence Pugh for charity single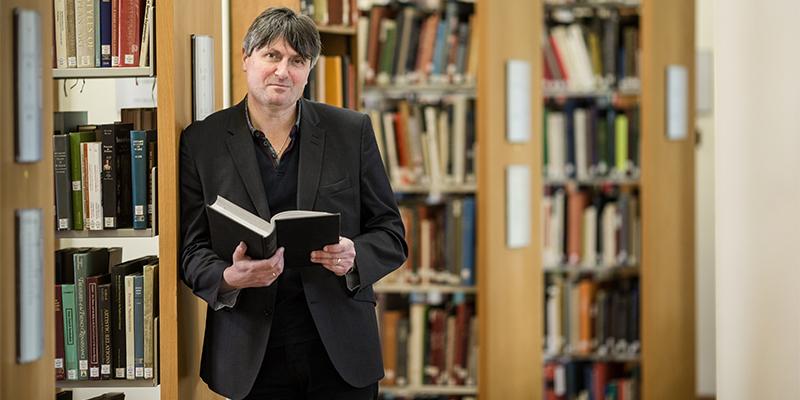 Proceeds from a special performance recorded online will go to Refuge, a charity for supporting women and children experiencing domestic abuse.
Professor Simon Armitage's poem 'Lockdown' first appeared in The Guardian in March as a response to the Coronavirus pandemic.
The piece, that "asks us just to focus, and think, and be contemplative," has since been adapted into a music single with award-winning actor Florence Pugh, featuring saxophone by Pete Wareham. It is now available digitally from Mercury KX.
"The musical tones of the track echo the atmosphere of the lyrics, claustrophobia rising to a hopeful euphoria, the magical landscape at the end of the poem transformed into a vibrant and pulsing soundscape," explains Simon.
"We also knew that we wanted a female voice in the mix and were thrilled when Florence Pugh agreed to contribute. Florence brings intelligence and intensity to everything she performs in — we can't thank her enough."
Funds raised by the single will be donated to Refuge, a charity committed to supporting women and children experiencing domestic abuse.