AHRC Grant for Research Network: Sexuality and Religion in East Africa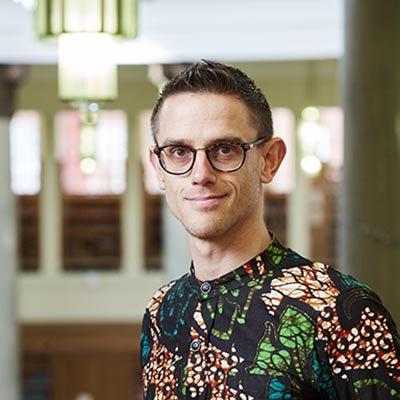 The Arts and Humanities Research Council has awarded a Research Networking grant for the project "Sexuality and Religion in East Africa".
The Sexuality and Religion Network (SERENE) is led by Dr Adriaan van Klinken (pictured) from the University of Leeds, together with Dr Barbara Bompani from the University of Edinburgh and Dr Damaris Parsitau from Egerton University in Kenya, who will serve as co-investigators.
The grant was awarded under the scheme Global Challenges Research Fund Highlight Notice 2019, specifically addressing the theme "issues of gender, equalities, diversity and inclusion in international development".
SERENE will build sustainable partnerships between academic researchers and seven community-based organisations in Kenya and Uganda, with a view to understanding and enhancing the role of religious leaders in the area of LGBTIQ equality and inclusion in the East African region.
The aims of the network are to capitalise on the role of religious leaders as crucial actors in achieving social change, promoting equality and building inclusive societies, specifically in relation to sexuality; and to develop and enhance creative and effective resources and strategies for engaging religious leaders in promoting LGBTIQ equality and inclusion in East Africa.
Through the various network activities over the next 18 months, the project will map, analyse and evaluate existing strategies and resources used by partner CBOs and will collect first-person narratives of religious leaders involved in promoting LGBTIQ equality and inclusion in Uganda and Kenya.
Various practical tools and academic resources will be developed for further innovative work in this area, aiming at the inclusion of marginalised communities of lesbian, gay, bisexual, transgender, intersex and queer (LGBTIQ) people in Kenya and Uganda within critical development thinking and action.