Creative Writing student's success with Endless Ink Publishing House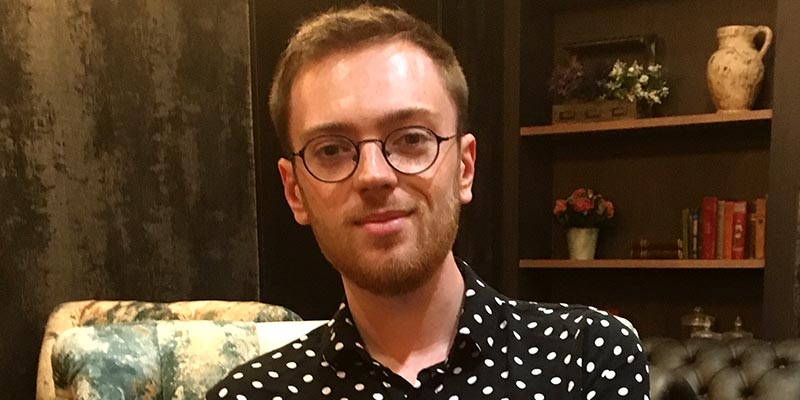 A School of English undergraduate has had two short stories accepted by an American publishing house, with hopes for a novella to follow.
Whilst studying BA English Literature with Creative Writing, Elliot Johnston-Coates has found success with US publisher Endless Ink, who will release two of his short stories later this year.
"I was given a prompt for each story, based on a book previously published by the company, and asked to develop it into a short narrative," explains Elliot.
"The first story is called A Good Hunt and follows a predator in a dystopian society, tracking his human prey. The second story is called Show Time and details an assassination attempt on a powerful queen."
Working closely with Dr Kimberly Campanello has helped Elliot develop his creative and analytical skills as part of his degree.
Each week, Kimberly has provided invaluable feedback that has enabled me to grow as a writer and a student.
Elliot is now hopeful that his professional breakthrough will lead to more work with the publishing house throughout 2020.
"Endless Ink were impressed by my work," he says. "They have now asked me to pitch a novella for publication next year."
Find out more about Elliot's experience of studying BA English Literature with Creative Writing.