Dr Jay Prosser shortlisted for Tony Lothian Prize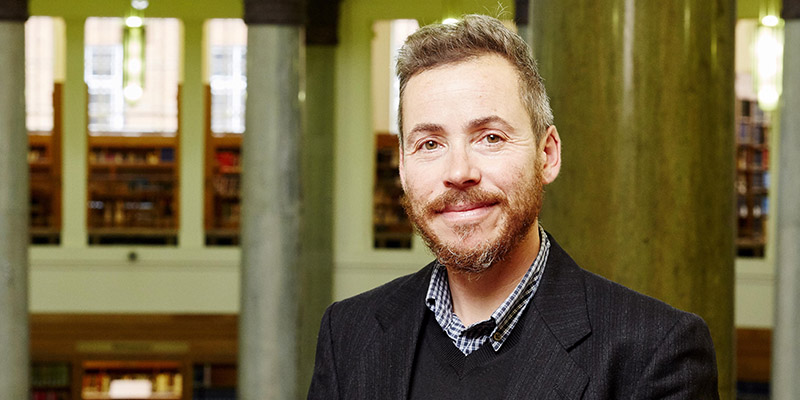 Empire's Loving Strangers: Journeys Through an Asian-Jewish Camphorwood Chest has been confirmed as a finalist in a prestigious award for biographical writing.
The Tony Lothian Prize, sponsored by her daughter, Elizabeth, Duchess of Buccleuch, celebrates exceptional work by first-time biographers.
Making the shortlist is Dr Jay Prosser's Empire's Loving Strangers — a memoir of generations of spice-trading Jews who met, loved and married the Chinese women who worked for them, in Britain's Asian empire.
The biography unravels his family's many stories from the contents of a camphor-wood chest that his mother brought when migrating from Singapore to England. This treasure-trove reveals a different picture of empire, told by the ruled and not the rulers — empire as the catalyst of encounters and intimacies between far-flung strangers.
The work is an unfamiliar story of Jewishness across the wide canvas of Asia, from Iraq to India, Singapore and China, focusing on the individual lives and unique encounters of generations of his Jewish-Asian family.
The Tony Lothian Prize is run by The Biographers' Club, with recent winners including John Woolf's Queen Victoria's Freaks, Sarah Watling's Noble Savages, and Francesca Wade's Square Haunting.
Find out more about The Tony Lothian Prize shortlist at The Biographers' Club website.