4th CTS Professionalisation Talk 2019-20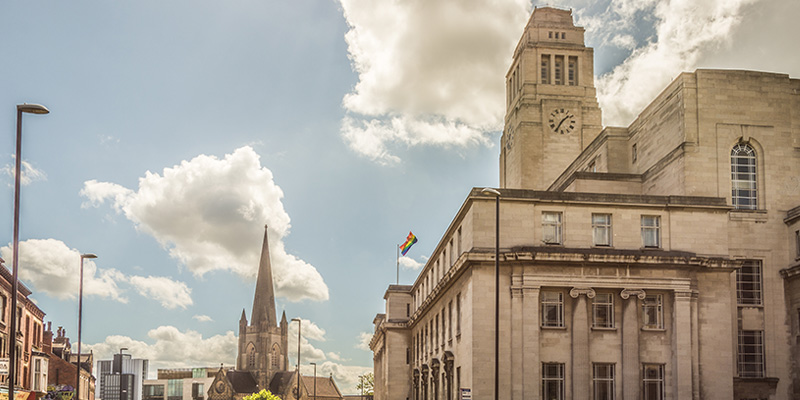 On 31st October, the Centre for Translation Studies welcomed Rachel Gillis, a freelance translator and short-term précis-writer, to talk about her experience of translating for UN organisations.
Following her MA Applied Translation Studies at Leeds, Rachel was accepted onto the Translation Fellowship programme at the World Intellectual Property Organization (WIPO), a UN organisation based in Geneva. There, she worked for seven months as an Arabic to English translator under the Patent Cooperation Treaty (PCT) Translation Division. Rachel drew on the skills she developed during her MA using SDL Trados and SDL MultiTerm, two of the most prominent Computer-Assisted Translation (CAT) tools in the industry, to implement new project templates and translation memories for Arabic while also translating patent abstracts and examination reports.
This required strong research skills and the appropriate use of terminology to produce accurate translations in around 30 scientific and technical fields. After the fellowship, she continued to work as a technical translator on a one-year contract under the PCT English Translation Section. Rachel emphasised the satisfaction of having her own translations published and used by inventors and researchers, as well as how such fantastic opportunities had expanded her professional network and formed connections with future clients, laying the foundations for her future freelancing career.
Rachel also shared her views on the advantages and disadvantages of working as a freelancer. She believes that the profession provides flexibility and freedom to a large extent, allowing her to organise her work and leisure time as comfortably as possible. However, Rachel discussed the difficulties of having to remain disciplined and self-reliant while working independently, yet through an active social life and a diverse workload, such challenges can be easily overcome.
In addition to freelancing, Rachel works as a short-term précis-writer, drafting and revising summary records from official meetings for several UN organisations:
• International Atomic Energy Agency (Vienna)
• International Fund for Agricultural Development (Rome)
• World Intellectual Property Organization (Geneva)
• World Health Organization (Geneva)
Rachel found the MA Applied Translation Studies course incredibly useful in preparing her for the fellowship and for life as a translator. Having developed a good understanding of translation theory, she is now able to justify decisions when challenged by revisers. Additionally, practicing translating a patent in the Specialised Translation class meant that she was prepared for patent translation at WIPO.
Rachel closed her talk with some advice for current students:
• If possible, get some précis-writing and editing experience.
• Attend the Professionalisation Talks (it's how she found out about the PCT fellowship!).
• If you only have French and Spanish and are interested in working for the UN, try adding another of the official languages (the six are AR, ZH, EN, FR, RU and ES) as FR and ES is a common combination.
• Join professional organisations like the CIoL and ITI, and also the CTS Facebook group.
Text authored by the following CTS students: Helen Long, William Roberts, Yiqing Wang.