Karina Lickorish Quinn appointed as Creative Writing Teaching Fellow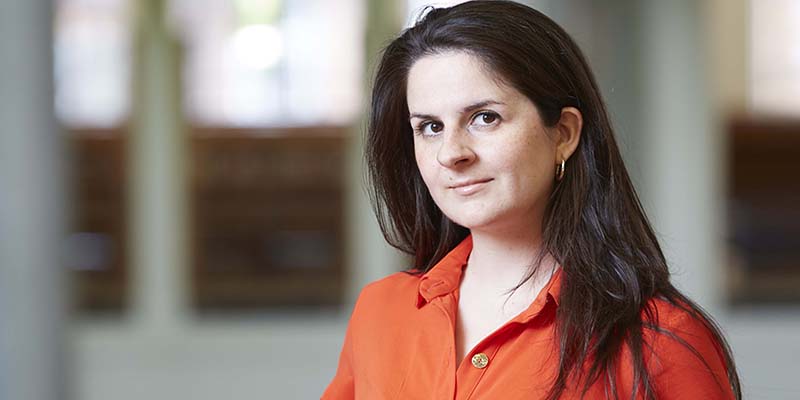 As part of our thriving creative writing community, Karina will be teaching at undergraduate level and contributing to workshops in MA Creative Writing and Critical Life.
Karina Lickorish Quinn is a Peruvian-British writer whose short stories and translations have been published in various literary journals, including The Offing, Asymptote, Question Journal and The White Review online. She is currently completing her PhD in Creative Writing at Queen Mary University of London and editing a novel about ghosts, urban saints, and the counterhistories of Peru.
Karina joins the School of English to teach creative writing at undergraduate level in addition to contributing to workshops for MA Creative Writing and Critical Life.
She writes in English, Spanish, and Spanglish and is excited by writing that erases linguistic boundaries. Her research interests include women and women's bodies; magic realism and surrealism; spectres and spectrality; transnationalism and migration; multilingual writing and translanguaging; memory and countermemory; the indigenisation of the Europhone novel; and post-conflict literature, especially novels which engage with and interrogate processes of transitional justice in post-conflict contexts.
I am thrilled to join the exceptional team of researchers and educators at the School of English and excited to teach the enthusiastic, talented, creative students we have here.
Later this year, Karina's work will also be featured in Un Nuevo Sol, the first anthology of British-Latinx writers, from Flipped Eye Publishing.
London Spanish Book & Zine Fair and Spanglish
Karina recently attended the inaugural London Spanish Book & Zine Fair as part of a panel on the bilingual writer, discussing how bilingualism impacts on her writing practice.
Her bilingual short story, Spanglish, is now available to read and listen to online at Asymptote.
Karina will be reading at the launch of the Un Nuevo Sol anthology at the Southbank Centre in November. Find out more at southbankcentre.co.uk