School of English graduate speaks to ITV News on the power of poetry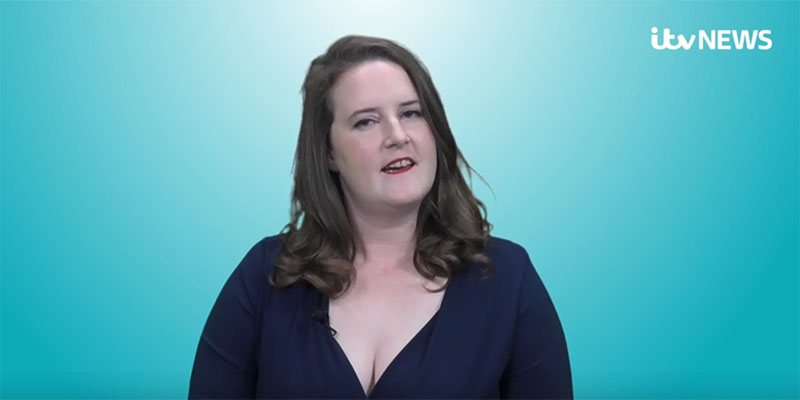 When alumna Agnes Frimston read a poem to a crying stranger, her support of somebody in crisis became international news.
As part of ITV News' Point of View series, Agnes has revealed how sharing Kim Addonizio's To the Woman Crying Uncontrollably in the Next Stall helped a stranger in distress.
When Agnes shared the account on social media, thousands of people engaged with her inspirational story.
"The response online has been astonishing," she said. "So many people sharing their experiences of being really sad and largely grief-stricken and a stranger passing them a note saying it'll pass or a free coffee or tissues."
The full story and interview is available to watch on the ITV News website.
A graduate of the School of English, Agnes is currently Deputy Editor of The World Today Magazine.

Image courtesy of itv.com