7th CTS Professionalisation Talk 2018-19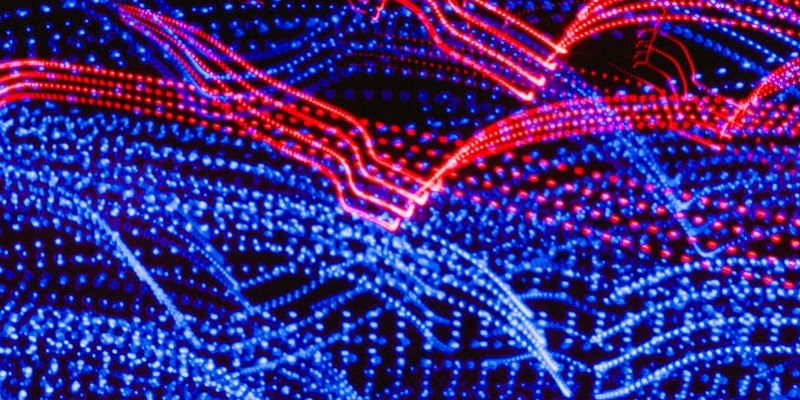 On 07 December 2018, Clare Harrington and Rhiann Lacey presented to students at the University of Leeds on SDL and the English Language Office.
Clare and Rhiann gave a talk about their work at SDL and the English Language Office in Sheffield.
They began by introducing the English Language Office (ELO) in Sheffield, UK. SDL is a language translation and content management company with 54 offices in 37 countries worldwide. The ELO in Sheffield focuses on translations into English, employing 38 in-house translators working in nine core languages. Although the ELO works with nearly 40 source languages, most of these are outsourced to freelance translators. The team in Sheffield is comprised of translators (from intern to senior), editors, line managers and project coordinators, who handle some five million words per month from 250 clients. The ELO began operations in 2005.
Clare and Rhiann introduced the two main aspects of work at the ELO: production and administration. The production side includes translators and editors, while the administrative side includes project co-ordinators and line managers (also called language consultants and translation administrative coordinators). Language consultants undertake translation and post-editing work and carry out review and QA checks under tight deadlines, all the while communicating with other team members regarding issues that arise. Project coordinators need to communicate with clients as well as translators. Not only do they have to negotiate deadlines with clients, but they also have to collect translated files from translators. Their work also involves allocating tasks to language co-ordinators, dealing with enquiries and calculating cost and budget. In addition, they need to manage many projects at one time, while keeping their methodology correct in order to present good translations.
The speakers also shared their career paths leading up to their current roles at SDL. After graduating with her MA and working as a language assistant in France, Rhiann worked as a project manager in the medical division of RWS for a year. She joined the ELO at SDL in 2012 as a French-English translator, becoming the line manager of the Life Sciences team in 2013 and the senior language manager in 2017. She now focuses on training and development, quality, test translations, recruitment and the office's day-to-day tasks. Clare completed both her under- and postgraduate study at Leeds, graduating with an MA in Applied Translation Studies in 2005. After graduation she worked for both TBW and Kern in project management and file engineer roles in both the UK and Germany. In 2017, she moved to SDL to work as language director for the ELO.
Clare and Rhiann then discussed the skills that each major role at the ELO requires. For instance, all employees at the ELO need to be familiar with the language services industry as it exists today and modern practices like machine translation post-editing. In-house translators need a solid comprehension of the constraints that working in a translation agency involves, such as managing deadlines, quality expectations and client preferences. Editors need a strong eye for detail and good knowledge of common spelling, grammatical and punctuation errors. For editors, foreign language knowledge is useful but not required. Freelance translators should reflect on how they could form a mutually beneficial partnership with SDL, particularly in how they communicate with their team, respond to feedback, stick to deadlines and build relationships. Project co-ordinators need to be able to work well under pressure, manage their time and workflows effectively and have strong teamwork and communication skills.
A useful pathway into SDL (and into work in the language service industry in general) is through the internship offered by the ELO. This is a paid 6-month internship which gives interns experience in the fields of translation, reviewing, post-editing and project management skills. Structured support is given to promote the development of skills, such as detailed feedback for each assignment from experienced colleagues and monthly progress discussions. Of course, the potential to move on to a permanent position is dependent both upon business need and an intern's own performance, but in managing to secure a position an intern will get their career off to a very good start.
The entry requirements for the SDL internship are as follows:
A degree in translation or a combination of relevant training and experience
Excellent source text comprehension and English language skills
Excellent organisation and time-management skills
The ability to work as part of a team in a professional environment
A current intern had helpfully provided Clare and Rhiann with a useful overview of a typical internship. This included a two-week intensive training to familiarise the intern with the processes and team members at the ELO, as well as regular feedback, both linguistic and process-related, in the form of meetings and reports. This process ensures that an intern can steadily build up responsibility within the company as well as increase their translational workload. Of course, fun activities do also happen, including regular team nights out and doughnuts.
Those wishing to get in touch with the SDL ELO in Sheffield can do so either through Twitter, LinkedIn or email. More information about the internship and career opportunities can be found on the SDL website.
Report written by David Gray, Enhua Guo, Luke James and Katherine Nolde.