5th CTS Professionalisation Talk 2018-19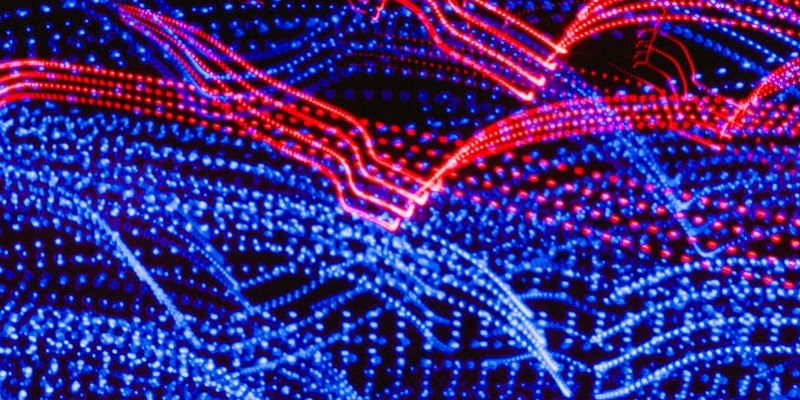 On 27 November 2018, Cathrine Hughes and Charlotte Barton presented to students at the University of Leeds on live subtitling.
Cathrine Hughes and Charlotte Barton, two live unit subtitlers for Deluxe Media, gave a talk on live subtitling (also known as television respeaking).
Deluxe Media is an American post-production company with offices all around the world, including two subtitling offices in the UK, located in Salford and London. They offer services ranging from digital delivery of translation and localisation work to post-production services. They work with live programming on several providers, such as Sky, RTÉ and Virgin Media, as well as with pre-recorded content.
Cathrine and Charlotte then went on to talk about their working processes. Live subtitles are done by people who respeak the live television material using speech recognition software like Dragon Naturally Speaking which converts the words they speak into text transmitted as subtitles. The equipment they use is a headset with a microphone, a mixer and a computer with two monitors. They explained that live subtitles are used for a wide range of purposes, such as aiding comprehension for deaf and hard-of-hearing viewers and non-native speakers of English and those watching television in public places such as gyms. In some cases, live subtitles are done using a pre-prepared script, as in news programmes. In this case, subtitles are displayed in a block format, but in live transmissions they appear one word at a time, which is known as scrolling.
As well as respeaking, subtitlers must do some preparation work. This involves researching topics that will feature on a programme, arranging word lists and training words into tools like Dragon Naturally Speaking. Dragon works by building up a user profile, meaning that the more you use it, the more it adapts to your voice. You can also add words into its vocabulary and train their pronunciation, which can be useful in programmes like football where Dragon may not recognise some of the players' names. The main piece of software used for respeaking is WinCAPS Q-Live which has the Dragon software integrated into it. When respeaking, subtitlers also must make sure that they speak punctuation and colour changes for different speakers. Subtitlers receive the transmission 5 seconds in advance, giving them time to correct any errors that may occur. Cathrine and Charlotte then showed us a clip of their colleague live subtitling an F1 race, which demonstrated the difficulty of keeping up with dialogue, particularly when there is a lot of background noise.
As well as Q-Live and Dragon naturally speaking, Cathrine and Charlotte use lots of other software. For example, Indigo Vision, which allows them to view the television feeds, iNews and OpenMedia which allow subtitlers to see running orders and any available scripts for the shows. They also use Xytech which shows subtitlers their work schedule and allocations for programmes as well as their colleagues' schedules. Cathrine and Charlotte then listed the types of live programmes that they subtitle. Deluxe media covers Sky News around the clock and bulletins throughout the day on RTÉ and Virgin Media. When subtitling news programmes, they begin by checking iNews or OpenMedia (depending on the channel) for any scripts and details of the programme and downloading the running order. They then tidy the script, checking spelling and grammar, adding line breaks and applying house styles before training any unknown words into Dragon. Before going on air, they will check that the subtitles work. In some cases, such as breaking news bulletins, preparation is impossible. In terms of other live programmes, Deluxe Media works mainly with sports. These can range from slow-paced, such as golf, to very fast, for example Formula 1. Similarly to the news, subtitlers prepare scripts if necessary and train any words that may come up into Dragon. Any live programmes that are over an hour long are split between two people. Research and word lists are often shared between colleagues to avoid work being repeated.
Cathrine and Charlotte then went on to talk about the challenges they face in their work and offered potential solutions. For instance, when working with live programmes, there is sometimes no script available and little information available online. Cathrine and Charlotte suggested checking the channel's Twitter account for more information in this case. Furthermore, live subtitlers often come across difficulties with regional accents, fast-paced speech, or situations in which people talk over one another, as well as interruption or distortion from background noise or poor-quality sound. Cathrine and Charlotte offered several tips to deal with these problems. For example, subtitlers should familiarise themselves with the subject matter as much as possible before transmission (using resources like wordlists and YouTube), and listen carefully to the content, focussing on the clearest thread if several people are speaking. However, this should be done with caution to ensure a fair representation of views during debates and arguments. Subtitlers must work within Ofcom guidelines and ensure that their subtitles reflect programme content with at least 98% accuracy. Finally, Deluxe Media's live subtitlers undergo monthly in-house quality checks, which allows them to receive feedback and work on areas of difficulty.
Then Charlotte talked about a typical working day as a subtitler. Subtitlers at Deluxe work shifts of 12 hours per day and a 7-day fortnight on a 16-week rotation. The first thing to set up in office is the Dragon software and a sound mixer. However, as their work revolves around live transmissions, the day-to-day schedule varies. In between live shifts, Deluxe subtitlers sometimes complete offline work. Offline subtitling differs from live work in that it is timed and prepared, and content is often re-used (sometimes after editing to keep it up-to-date). Software used in Deluxe Media for offline subtitling includes Swift and WinCAPS Qu4ntum.
In addition, the two speakers shared training practices for beginner subtitlers. The most important drill is reading into Dragon. At the beginning, a subtitler may practise respeaking short sections before moving to longer shows. It usually takes one to two weeks before working on a slow-paced programme such as golf. After building up confidence and practising editing, subtitlers can tackle long programmes. Following that, they go live with scripted programmes such as Sky Sports News and finally fast-paced unscripted ones such as live Grand Prix.
To wrap up, Cathrine and Charlotte told the audience about their career path following university. Cathrine outlined how the technical skills acquired in the Audiovisual Translation module she took as part of her MA in Applied Translation Studies at Leeds helped her become a subtitler, in addition to her foreign language, spelling and grammar skills. Moreover, she suggested that the understanding of house styles and workflows are also helpful in this career path. Charlotte's experience was different from Cathrine's. She studied science at university and worked in publishing and transcription before she became a subtitler. She emphasised on the importance of being passionate about English language and doing research before getting into the job. Both speakers generously shared their work experience and tips as subtitlers.
Report written by Luke James, Yunxuan Li and Chloe Stout.