Writing back featured on BBC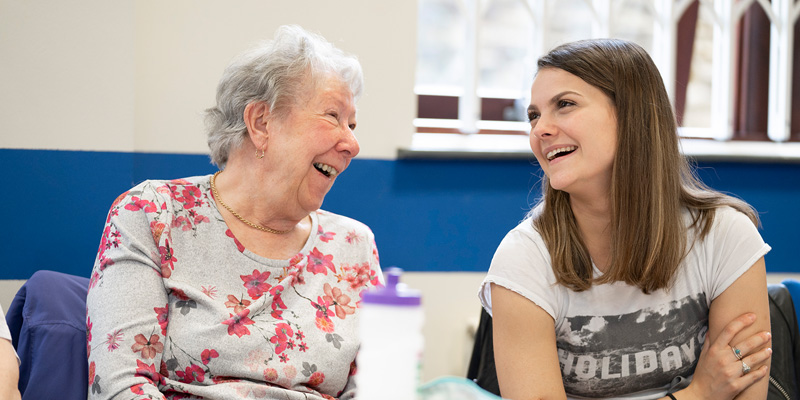 Our Writing Back project was featured on regional BBC news TV show "Look North" this week.
Our Writing Back project aims to tackle loneliness by providing elderly people in the community of Leeds and West Yorkshire with a student penpal. This news item focused on School of Media and Communication student Jingji Chen who has been writing to 90 year old Jo Milton for the past year and has benefited from having a pen-pal from an older generation when she is studying miles away from home. Speaking to the BBC reporter about the first time she received a reply from her penpal, Jingji said "When I got the message saying you've got the letter in the office, it was so exciting and like magic" whilst Jo said that she already considered Jingji to be a friend.
Reflecting on the coverage, founder of the project Dr Georgina Binnie said "This news story further evidences the impact of Writing Back on our students and their older pen pals. Jo, who has been writing to international postgraduate students for two years has been able to share her experiences of loneliness with her student partner."
The Writing Back project is part of wider research work in the School of English looking at intergenerational correspondence and its impact on tackling the issue of loneliness for multiple age groups.