£80,000 investment in Centre for Translation Studies' innovative interpreting suite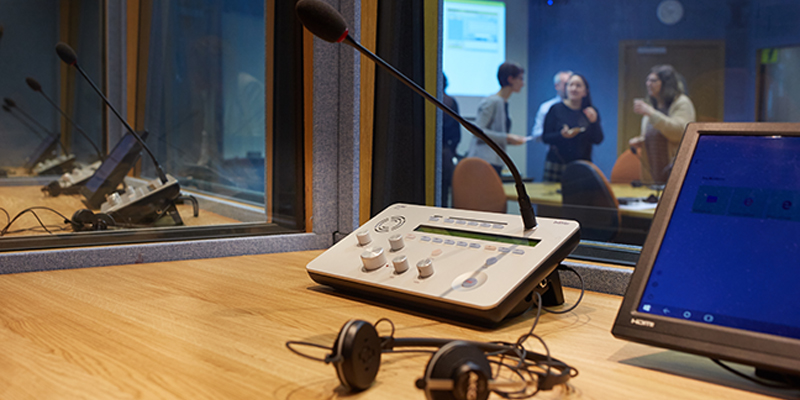 The University of Leeds' Centre for Translation Studies has launched its conference interpreting suite, which has been upgraded to the very latest professional and digital technology. 
Students will now have access to two interpreting labs that are fitted with the latest interpreting training equipment. The priority was to deliver the best quality equipment for staff and students alike. Additionally, the system needed to represent the technology which our graduates will find when starting their careers as conference interpreters and translations, ensuring they are already familiar with the systems used in conferences by the likes of: NATO, G20, Heads of Commonwealth, IOC, etc.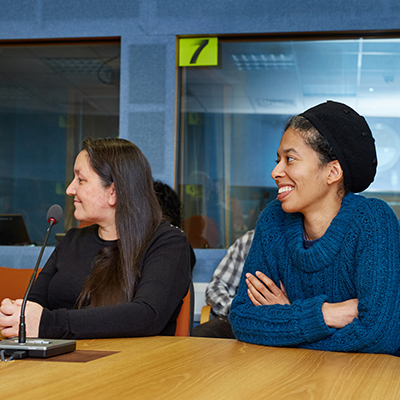 We're very excited by this key investment. The new equipment will enhance the offering of a number of our existing courses, including MA Conference Interpreting and Translation Studies, which is included in the directory of good interpreting programmes by the International Association of Conference Interpreters (AIIC).
After winning a competitive tender, conference technology provider buk Solutions (formerly Brähler ICS UK), and language teaching software provider Sanako UK have integrated their products to design a hi-tech solution which provides our students with sophisticated learning resources and a setting that reflects that of real-life multi-lingual conferences and seminars.
Professional sound proof interpreting booths offer a spacious and welcoming environment in which students can work either as a group or independently as required. The Sanako Conference Interpreting System also allows students to use the software remotely and complete exercises set by the tutor while remote from the suite or on the move.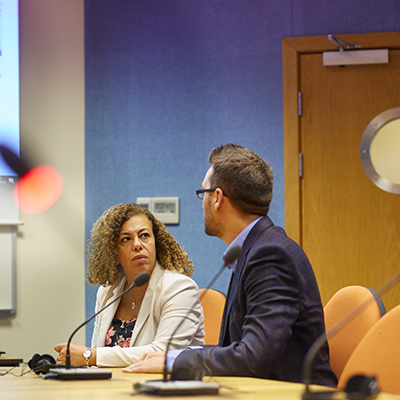 The interpreting suites offer a valuable showcase for our outstanding activities in interpreting and translation. Because the facilities also support partnerships with international organisations such as the UN and the EU institutions, they help strengthen the University's links with those partners overall, and therefore can help drive collaboration across a wide range of disciplines.