2nd CTS Professionalisation Talk 2018-19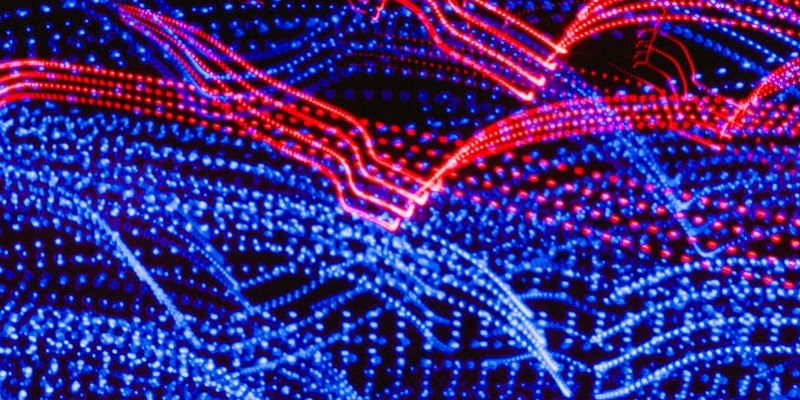 On 17 October 2018, Danielle Palhares de Almeida gave a talk to University of Leeds students on content localisation at Discovery Communications.
Danielle Palhares began her talk by introducing herself. After studying English and French in her home country of Brazil, Danielle continued her studies at the University of Leeds on the MA Audiovisual Translation Studies (MAAVTS) programme. After graduating in 2015, Danielle worked for a transcreation agency before joining Discovery Communications as a co-ordinator in the Content Operations Department in London, where Discovery's regional headquarters for Europe, the Middle East and Africa (EMEA) are located. Danielle went on to introduce Discovery, which was founded in 1985, and described how the brand has grown over time. It has developed other child brands and channels, including both factual and lifestyle channels. Discovery transmits three types of programmes: internal productions, acquisitions and commissions.
Danielle then gave an overview of the complex process involved in getting a programme on TV. The steps roughly include:
Media planning: decisions on programmes they can make or purchase
Legal: deals, contracts, licences, establishing when a given programme can be aired in a given territory
Channel planning: schedules, premier lists, put together based on audience's preferences
Content operations: programme and language management
Reversioning and compliance: advice for editing and certifications
Editing: creation of versions and implementing fixes, as required
Quality control: technical checks for programmes and language files, carried out each time a change is made
Library: ingest and archive management
Scheduling: playlist creation, fitting adverts, promotions etc between the programmes
Transmission facility: final checks and cloud migration
Currently, Danielle works for the Content Operations Department co-ordinating the TV programmes themselves, which are longform material as opposed to promotional material and other things such as 'bugs', which appear on the screen to inform the viewer of what's coming next. The department's responsibilities include liaising with planners and schedulers, as well as with production houses and the internal production department. They work with reversioning producers to adapt TV programmes for local audiences and the compliance team to ensure Discovery's shows meet local regulations. They also need to maintain the internal database and work with a myriad of systems.
As a Content Operations Co-ordinator, Danielle has many responsibilities. She liaises with vendors to establish what work needs to be done before creating order lists based on each channel's schedules. She also keeps track of file deliveries and conducts quality control of localised content. This often involves checking for subtitling and dubbing errors using the internal software and arranging replacements. However, Danielle doesn't check the quality of the language work herself, as Language Service Providers (LSPs) are responsible for their own translations. Likewise, rates are pre-agreed with other teams within Discovery. Lastly, Danielle delivers quarterly feedback on the vendors that she works with and maintains internal records.
Danielle emphasised that Discovery does not work directly with linguists. Rather, it uses LSPs such as BTI Studios, VSI, and Deluxe. Discovery prioritises companies who can provide services for subtitling, dubbing, and graphic customisation in-territory. The choice to use dubbing or subtitling is determined based on the preference of the local audience. For example, Israel tends to prefer Hebrew subtitles with the original audio, whereas Spain and Italy tend to prefer dubbing. Deviating from this general rule can result in complaints.
In the conclusion to her talk, Danielle spoke more about her experience. She did not initially have experience in a large media organisation. However, her experience studying MAAVTS at Leeds, coupled with previous experience as a Project Manager at a small transcreation agency, meant that she has been able to learn on the job. Her current position requires strong organisational and management skills. This is because the company's workflows are very complex, involving tight turnaround times for several programmes involving many departments and divisions. Often highly promotable titles (well-known programmes) carry high expectations with little room for error. Some programmes also carry region-specific demands requiring a high level of intercultural understanding, such as instances of censorship for certain Middle Eastern audiences. Despite these challenges, working for a large company allows for internal and upward mobility and the possibility to network with many people.
More information about current vacancies at Discovery Communications.
Summary written by CTS students Sophia Georgiou, David Gray, Enhua Guo, Jiaming Guo, Luke James, Katherine Nolde and Chloe Stout.