Professor Edward Venn wins prestigious music award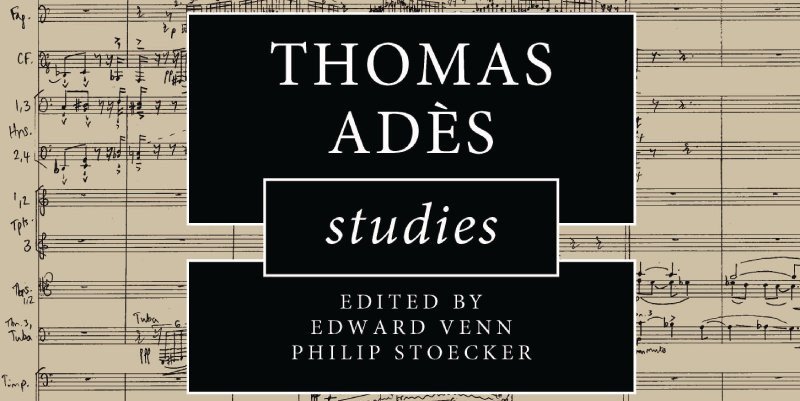 Professor Venn's co-edited collection 'Thomas Adès Studies' has received the prestigious Society for Music Theory's 2022 award for Outstanding Multi-Author Collection.
The citation read at the award ceremony at the Society for Music Theory's 2022 Annual Meeting (held in New Orleans in conjunction with the American Musicological Society and the Society for Ethnomusicology) is as follows:
"The 2022 Outstanding Multi-Author Collection Award recognizes a superbly crafted book devoted to the musical output of a leading force in contemporary music.
Comprising thirteen authors working in the United Kingdom and North America, this collective enterprise offers the most comprehensive analytical account to date on the music of this living composer.
The chapters delve into hermeneutic interpretations, aesthetic reexaminations and analytically informed readings resulting in a wonderfully integrated volume discussing all of the composer's major works, encompassing a variety of different analytical perspectives.
No doubt, the book will become a major landmark not only to analytical studies on the music of this contemporary composer, but its scope, inventiveness, and careful cross-reference design will also stimulate new analytical approaches to the music of other contemporary figures.
The 2022 Outstanding Multi-Author Collection Award goes to Thomas Adès Studies, edited by Edward Venn and Philip Stoecker, published by Cambridge University Press."
In addition to editing the volume, Professor Venn's own chapter was co-written with University of Leeds undergraduate Henry Weekes, who was an undergraduate Laidlaw Scholar in 2017-18 (during which some of the research for the chapter was conducted).
The news of Professor Venn's essay publication was first reported in December 2021.