Hilde Krämer: a Woman of Aktion!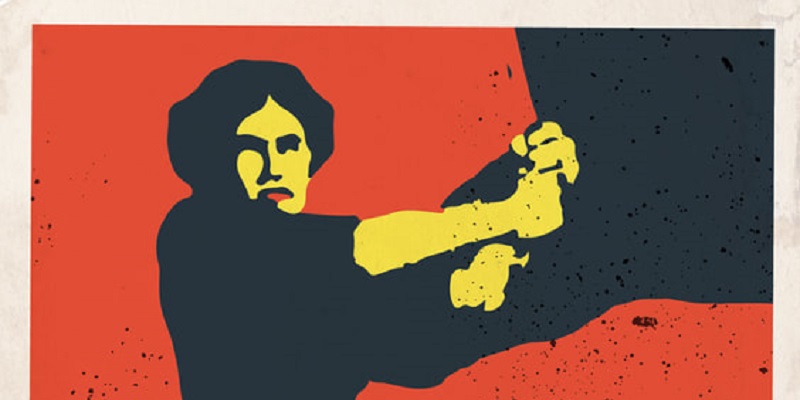 Hilde Krämer: a Woman of Aktion!
Hilde Kramer: a revolutionary in Munich, Moscow and Yorkshire stars in a revolutionary new play touring Yorkshire this Autumn.
The German revolution of November 1918 was a key moment in Hilde Kramer's life. Just 18 when it broke out, she had already dedicated her life to fighting inequality and she was immediately at the centre of events in Munich, she wrote the revolutionary fliers, discussed strategy with revolutionary leaders and was one of the few women who went to Berlin as delegate of the International Communists in December 1918. She was arrested in January 1919 and imprisoned again for her role in the revolution in May 1919, tried for high treason in July 1919, and exiled from Bavaria in November that year. Kramer continued her fight for social justice in Moscow and from 1937 in exile in Britain where she contributed to drawing up the British National Health Service Act (1946). Her son, Desmond, was Professor of Chemistry at Leeds University and she lived with him in Ilkley from 1971-1974, dying in hospital in Otley.
Hers is one of the hidden stories of revolutionary women uncovered by research at the University of Leeds by Professor Ingrid Sharp and Dr Corinne Painter and now playing a central role in a new play, Women of Aktion,opening on October 03 and touring in Britain and Germany until November 17.
Tour dates include:
Stage @ Leeds- 3 to 5 October
Theatre Royal, Wakefield -18 October
Skipton Town Hall -20 October
Harrogate Theatre -22 October
York Theatre Royal -23 October​
Gallery Oldham -8 November
Square Chapel, Halifax -9 November
Wolverhampton Arena -15 November
Partisan Collective, Manchester –16 November
Theatre Deli, Sheffield -17 November
For Women of Aktion tour details see: http://www.bentarchitect.co.uk/women-of-aktion.html
For project details see: germanrevolution1918.leeds.ac.uk
Twitter: @RevolutionNov18; @BentArchitectCo