Book launch of Mina Loy's Critical Modernism by Laura Scuriatti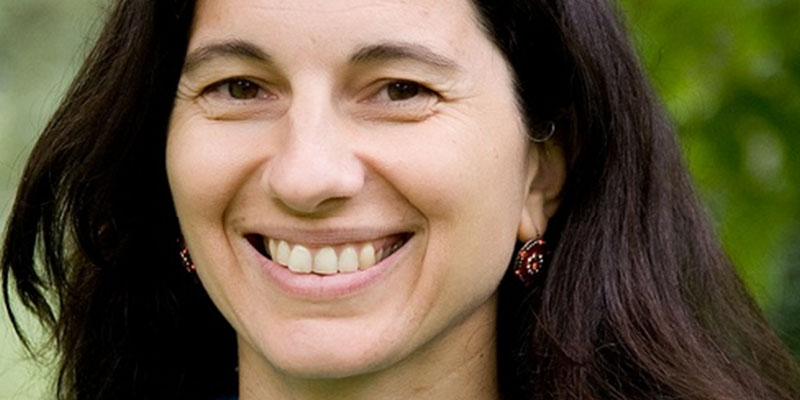 Date: Monday 3 February 2020, 17:15 – 18:45
Location: English (Alumni Room) House 10 Cavendish Road
Cost: Free
Dr Scuriatti will discuss her new book at the launch event co-organised by the School of Languages, Cultures and Societies and the School of English.
You are warmly invited to the launch of Dr Laura Scuriatti's new book, Mina Loy's Critical Modernism (University of Florida Press, 2019) co-organised by the School of Languages, Cultures and Societies (Centre for World Literatures, Italian) and the School of English (Modern and Contemporary Research Group).
The author will be in conversation with Dr Juliette Taylor-Batty (English, Leeds Trinity) and Dr Gigliola Sulis (Italian, Leeds). The event will be chaired by Dr Richard Brown (English, Leeds).
The book
Mina Loy's Critical Modernism provides a fresh assessment of the works of British-born poet and painter Mina Loy. Laura Scuriatti shows how Loy's "eccentric" writing and art celebrate ideas and aesthetics central to the modernist movement while simultaneously critiquing them, resulting in a continually self-reflexive and detached stance that Scuriatti terms "critical modernism."
Drawing on archival material, Scuriatti illuminates the often-overlooked influence of Loy's time spent amid Italian avant-garde culture. In particular, she considers Loy's assessment of the nature of genius and sexual identity as defined by philosopher Otto Weininger and in Lacerba, a magazine founded by Giovanni Papini. She also investigates Loy's reflections on the artistic masterpiece in relation to the world of commodities; explores the dialogic nature of the self in Loy's autobiographical projects; and shows how Loy used her "eccentric" stance as a political position, especially in her later career in the United States.
Offering new insights into Loy's feminism and tracing the writer's lifelong exploration of themes such as authorship, art, identity, genius, and cosmopolitanism, this volume prompts readers to rethink the place, value, and function of key modernist concepts through the critical spaces created by Loy's texts.
Dr Laura Scuriatti, associate professor of English and comparative literature at Bard College Berlin, is co-editor of The Exhibit in the Text: Museological Practices of Literature.
For more details contact: Gigliola Sulis, g.sulis@leeds.ac.uk; Richard Hibbitt, r.hibbitt@leeds.ac.uk; Richard Brown, r.h.brown@leeds.ac.uk.