African American Women and Movements against Police Sexual Brutality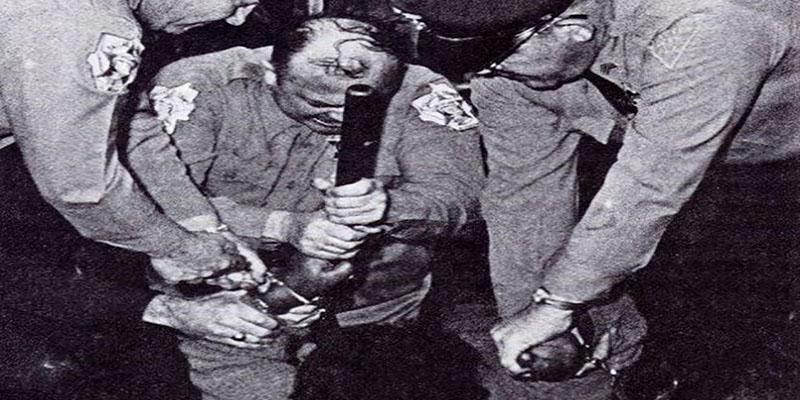 Date: Monday 11 March 2019, 16:15 – 18:00
Location: Michael Sadler Grant Room (3.11)
Cost: Free
A talk by Dr Althea Legal-Miller from Canterbury Christ Church University.
In the midst of resurgent civil rights movements against anti-black police brutality in the United States, Oklahoma City police officer, Daniel Holtzclaw, was convicted in 2015 on multiple counts of rape and other sexual offences against black women.
The case garnered little attention from corporate media and failed to become a national lightning rod for Black Lives Matter movements. In tracing the historical vulnerability of black women and girls to law enforcement sexual violence, this talk reexamines the Holtzclaw case and establishes continuities to 1960s "Jim Crow" America, as it concerns police sexual brutality and female-led organising.
Dr Althea Legal-Miller is a Lecturer in American History and Culture at Canterbury Christ Church University. She received her BA in American Studies with Year Abroad (University of California, Berkeley), MA in Contemporary Cinema Cultures and PhD in American Studies all from King's College London. She has taught American Visual Culture at King's College London and was a Teaching Fellow in African American Studies at UCL - Institute of the Americas from 2013-2016. She has received a number of prestigious scholarships and awards, including a 2016 AHRC British Research Council Fellowship at the John W. Kluge Center in the Library of Congress (Washington, DC), and the Mae C. King Distinguished Paper Award on Women, Gender and Black Politics from the Association for the Study of Black Women in Politics (ASBWP).
Dr Legal-Miller is currently completing her first monograph, Made in Americus: Black Girls, Incarceration and the Civil Rights Movement in Southwest Georgia. The monograph is a detailed and localised study confirming that black girls were so much more than mere foot soldiers, but central actors in Black Freedom movements in the 1960s. Alongside the records of numerous civil rights organisations, the monograph utilises oral histories Dr Legal-Miller conducted with former activist girls who grew up in Americus, southwest Georgia, which was the home of a vibrant girl-centric local movement.