Haleema Ogazi-Khan
Course: BA International History and Politics
What was it about the International History and Politics course that made you want to study in Leeds?
After visiting Leeds for the first time, I knew it was where I wanted to study. The city is busy with student life and there is always something to do or something to see.
I applied to study International History and Politics (IHP) in Leeds because of its detailed approach to the study of history. Essentially, the course is a history of international politics between the late nineteenth century all the way through to present-day. The module options are super interesting and diverse, which I found to be different to other university history programmes.
The thing I like most about Leeds is the fact that pretty much everywhere is within walking distance – and when you get tired of walking, public transport and taxis are cheap. As well as this, Leeds is fairly diverse, making it a comfortable environment for people of all different backgrounds. And as an added bonus, the takeaway places stay open really late here!
What are your favourite things about your course and the School of History?
My favourite thing about IHP is the chance to study topics which I didn't get the chance to cover in school. For example, the Arab-Israeli Conflict and the histories of Afghanistan and Pakistan. As well as this, I enjoy the independent aspects of the course as it gives students a lot of autonomy over their learning. Finally, the fact that IHP is a small cohort of students means that I was able to easily build relationships with coursemates.
The University offers a good range of different learning facilities – my favourite being the twenty-four hour clusters. There are several cafes, classrooms and spaces in the union available for independent study. Naturally, being a history student means the library has been my best friend. There's a huge range of easily-accessible material, both online and on the shelf.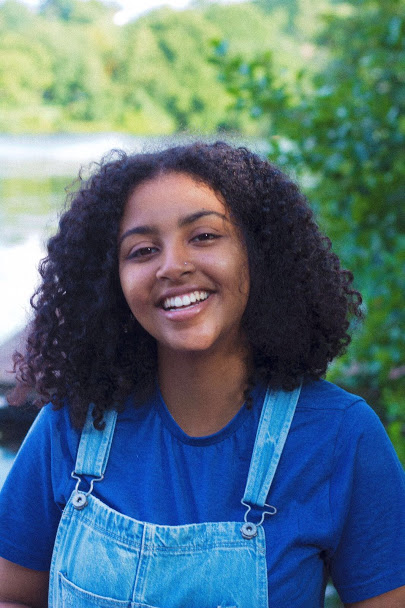 The course has given me an independence and confidence which I did not have prior to studying at Leeds.
What other activities are available for students to take part in outside of their studies (e.g. societies), and which ones have you tried out yourself?
Leeds offers a huge range of societies – there's probably one for anything you can think of. One thing which really supported me during my second year was the Joblink service. Based in Leeds University Union, they offer student jobs and different opportunities to gain experience and make money whilst studying. This was really helpful for me as it worked on a flexible basis so I was able to pick up shifts whenever was best for me. If you are thinking about working part-time whilst studying, this is definitely something you should look into. There are a range of jobs available in the student union including retail and hospitality roles.
How have you found the transition to online learning in more recent times? Has the School been supportive with this?
The transition to online learning has definitely been challenging. All of my classes are now taking place online. As IHP is mostly independent study, there hasn't been a drastic change to the pattern of learning.
Thankfully, Leeds University Union and other areas on campus have been really helpful. The School of History has given support for this through their personal tutor arrangements as well.
What do you plan to do now you've finished your course, and how do you think the skills and knowledge you've developed at Leeds will help with these plans?
As a final year student, I'm currently in the treacherous process of applying to jobs and Thinking About The Future. I'm primarily interested in working in the public and non-profit sectors within the UK. I think IHP has given me the necessary skillset and political awareness to be successful in this field. Most importantly, the course has given me an independence and confidence which I did not have prior to studying at Leeds.