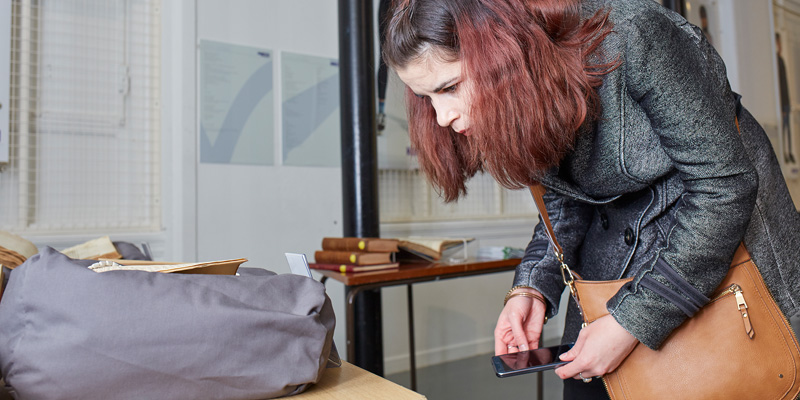 We aim to produce interactive and impactful research that will demonstrably change or influence the activities and practices of wider society. We have specific skills in recovering, archiving and critically evaluating a very wide range of social, political and cultural developments and data. We're uniquely placed to both critique and explain contemporary political, economic, social and cultural issues by exploring how they have evolved over time.
Through our expertise in understanding patterns of historical change and continuity, we're able to contribute to debates about what, in our society, is temporally contingent. We also aim to contribute to the need of cultures and societies to historicise as a way of celebrating identity, or as a means of reaching political accommodation and as a strategy for building stronger institutions for the future.
Here are two case study examples of where our research has had wider impact:
Perceptions of Chartism
Leading expert in the history of the Chartism, Professor Malcolm Chase, advised parliamentarians and staff at Westminster on the legacies of this nineteenth-century activist movement on Britain's democratic institutions and political parties today. Professor Chase provided historical context for an Early Day Motion in the House of Commons which acknowledged the importance of the Chartists in bringing about democratic reforms. The Motion was supported by leading individuals across the political spectrum. His expertise drew particular attention to the overlooked figure of William Cuffay, a black Chartist who was transported to Australia for his part in campaigns for political justice.
Public Information Centres in India
As Professor William Gould's research has demonstrated, corruption and official misconduct have a long history. They were fraught political topics in the mid-twentieth century, when India and Pakistan went from British colonial rule to becoming independent, and they remain so today. Using his expertise in this field he worked with Asha Parivar, a grassroots organisation working with underprivileged groups in Uttar Pradesh, to establish a network of electronic Public Information Centres. At these Centres the public are able to submit Right to Information applications, empowering people to challenge local corruption. Over a thousand applications have been received. Professor Gould's interactions with Asha Parivar as he completed his research led directly to the development of this project.
The Media
Our academics regularly contribute expert knowledge and commentary to regional, national and international media outlets on contemporary issues and current affairs:
Professor Edward Spiers has provided interviews and briefings for media organisations, including the BBC, the Boston Globe, El Confidencial.com and Lithuanian Public Radio, on chemical warfare.
Dr Kevin Linch has advised the makers of BBC's Who do you think you are? on military ancestors in the eighteenth century and their records.
Dr Jessica Meyer has worked with BBC Radio Leeds, York and Sheffield as academic adviser on the World War I at Home project. This involved not only providing advice on scripts and suggestions for interviewees, but also providing interviews and contributing a talk on medicine in the First World War at the Great Yorkshire Show this summer.
Dr Adam Cathcart has expertise in North Korea and provided commentary on the 2018 summit meeting between Kim Jong-Un and Donald Trump for national television and radio programmes as well as international newspapers.
Outreach