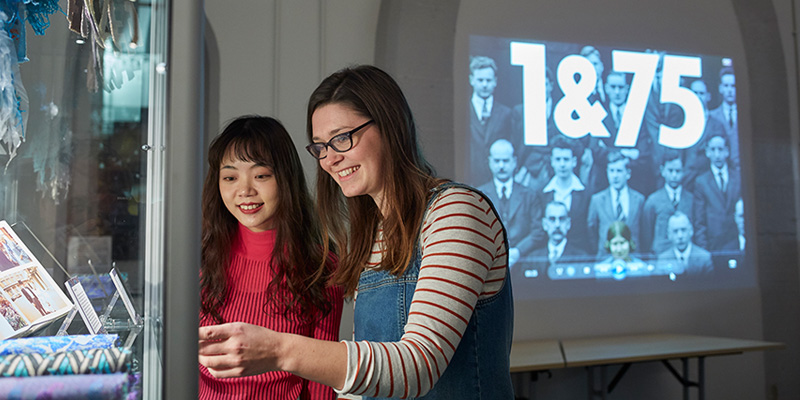 The School of Fine Art, History of Art and Cultural Studies has a number of scholarship awards for PhD study.
Deadline: 1 June 2020
Number of awards available: 1
The fund was established in 2013 in memory of Miss Amanda Burton, who took an interest in the University of Leeds and the Audrey and Stanley Burton Scholarships Trust. The purpose of these scholarships is to assist students from the UK/EU to undertake full-time research study in the School of Fine Art, History of Art and Cultural Studies (in the area of Fine Art) at the University of Leeds.
Deadline: 1 April 2020
Number of awards available: 2
The Faculty of Arts, Humanities and Cultures has two scholarships available to support postgraduate researchers starting a PhD in 2020. As well as proposals in the School's research areas, applications are welcome for funding of interdisciplinary research proposals across multiple Schools within the Faculty.
Deadline: 1 April 2020
The Leeds Doctoral Scholarship offers a number of funded scholarships across many discipline and is awarded in recognition of excellence.
Other awards:
Applying for scholarships
To be considered for a scholarship, you must have completed an application for PhD study and have received an official offer from the University of Leeds, secured in advance of the scholarship deadline.
We also recommend that you contact preferred supervisors before submitting an application and well in advance of scholarship deadlines.
This helps the School identify potential scholarship candidates and recommend other funding opportunities that you may be eligible for. Supervisors will also have time to prepare supporting statements that are well informed and tailored to each candidate and funding opportunity.
Please note that a scholarship application form will be required for each scholarship.
Self-funded PhD candidates
Details about funding your PhD, including information on fees and postgraduate doctoral loans, can be found on the University's research degree website.