POSTPONED - Practice Research Symposia: Developing practice research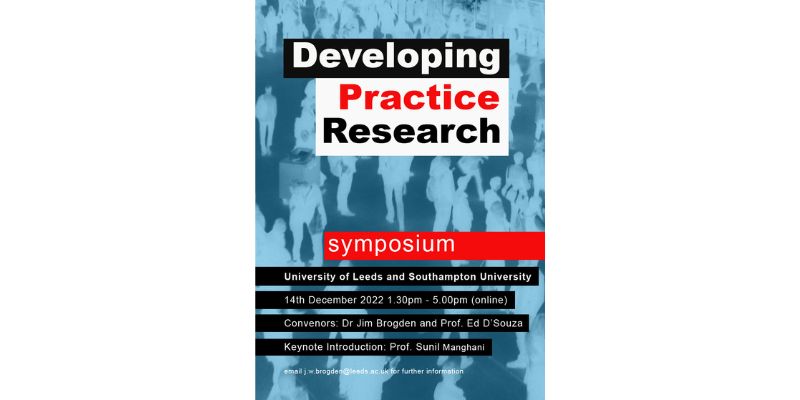 Date: Wednesday 14 December 2022, 13:30 – 17:00
Location: Online
Type: Seminars and lectures, Seminar series
Cost: Free
THIS EVENT IS POSTPONED UNTIL FURTHER NOTICE. This is the first part of a two-part Practice Research Symposia with Southampton University.
This event will include a keynote introduction from Professor Sunil Manghani, followed by practice research presentations from Dr Tom Jackson, Dr Jez Coram, Dr Rafe Clayton, Dr Mick Schofield, Dr Miriam Kent, and Dr Kris Erickson. A broader discussion and Q&A will follow these presentations.
The symposium is being convened by Dr Jim Brogden, Director of Practice Research (School of Media and Communications, University of Leeds), and Professor Ed D'Souza (Southampton University).
How to join
Confirm your interest in the symposium by emailing Dr Jim Brogden, who will send you the Teams invite link.