Saving Saigon in Bangui: South Vietnam's Quixotic Quest for Global Legitimacy, 1967-1975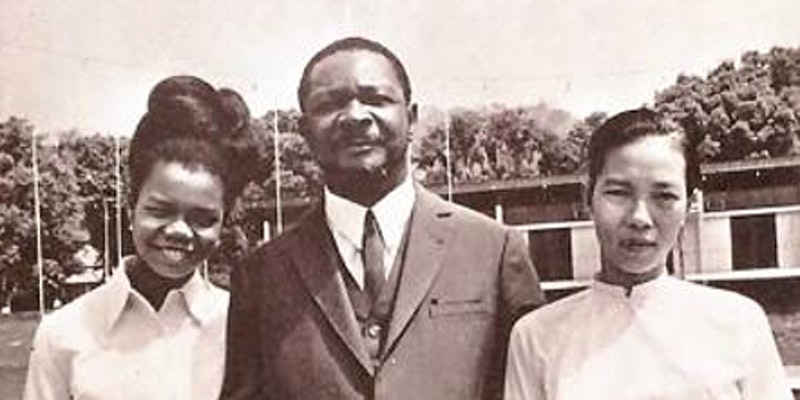 Date: Wednesday 4 November 2020, 15:00 – 17:00
Location: Off-campus
Cost: Free
Dr Sean Fear (University of Leeds) will discuss South Vietnam's global diplomacy as part of the History Research Seminar series.
Please note this event will take place online via Zoom. Please book in advance through Eventbrite.
About this Event
This presentation examines South Vietnam's global diplomacy, which began in earnest after its return to constitutional government in 1967. Contrary to the long-standing notion of South Vietnam as little more than an American puppet, the Saigon government showed considerable initiative in seeking to rehabilitate long-neglected regional relationships, and spanning the globe in search of prospective allies. But the bid to wrest international legitimacy from the communists ended in failure, with increased global exposure as a result of the campaign serving only to underscore the government's mounting authoritarianism and collapsing domestic political support.
Recent scholarship has devoted much attention to what has variously been described as "diplomatic revolution," or "people's" or "guerrilla" diplomacy, in which revolutionary movements in Algeria, Palestine, or North Vietnam, among others, prevailed domestically by securing international popular support. But the globalization of local struggles produced both winners and losers, as the equally international but far less successful case of South Vietnam demonstrates. A history focused entirely on the victors of "diplomatic revolution," I argue, overlooks its no less instructive failures.
This talk draws on my study of South Vietnamese print media, and on archival work at the National Archives and Records Administration, the Richard Nixon and Gerald Ford Presidential Libraries, and the National Archives Center II in Ho Chi Minh City, Vietnam.