A Guide to Survival in Medieval Fairy Tales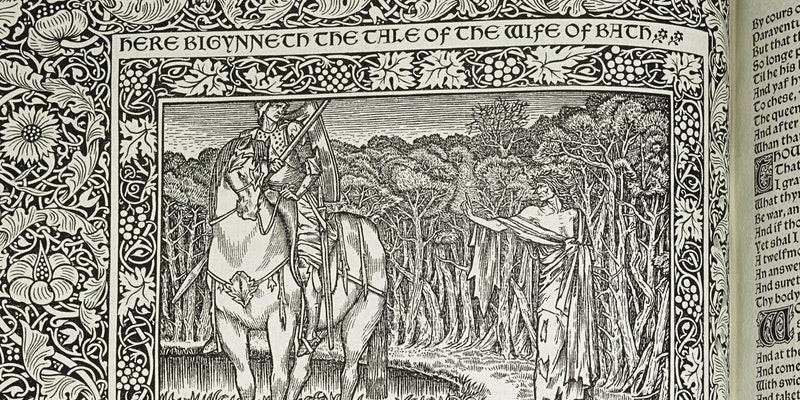 Date: Thursday 29 October 2020, 13:00 – 14:00
Location: Off-campus
Cost: Free
What could you do if your partner was stolen by fairies? Join this online event in the Treasures of the Brotherton Library series to find out.
Please register for this online event in advance, through Eventbrite.
About this Event
You may think you know your fairy tales, but we're not talking Disney here. Fairy tales have usually been treated as stories for children, but this was not always the case. In the Middle Ages, stories about the supernatural - involving fairies stealing queens, green knights, or mysterious ladies with the power to grant wishes - were for adults as well.
Join Dr Marta Cobb for an exploration into the magical realm and find out who lives happily ever after.
Dr Marta Cobb has a PhD in Medieval English Literature. She is the Senior Congress Officer for the International Medieval Congress at the University of Leeds, where she helps to coordinate the academic programme, as well as the events, workshops, and excursions. She is also a teaching fellow in the School of History, where she contributes to several medieval modules.