Research seminar: Tinder and love-bots - how technology may undermine valuable features of romantic love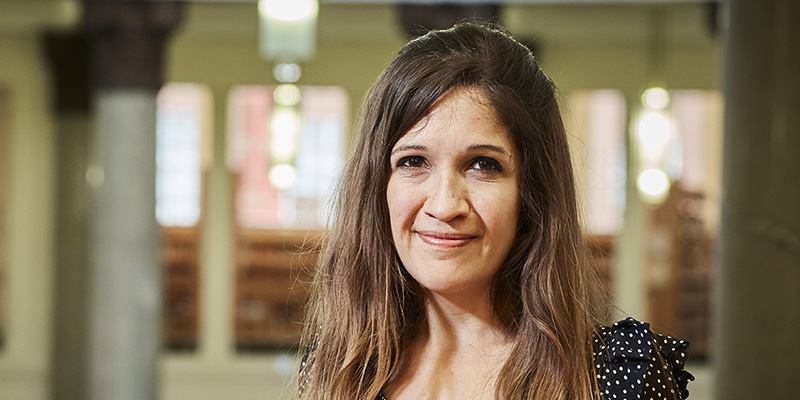 Date: Wednesday 7 October 2020, 12:00 – 13:00
Location: Inter-Disciplinary Ethics Applied
Type: Seminar series
Cost: Free
As part of IDEA's 2020-21 research seminar series, Dr Natasha McKeever explores the relationship between romantic love and digital dating applications.
Abstract
"In this paper, I speculate on what might be in store for the future of romantic relationships in light of two technologies that are already here, but will be developed over the coming years and probably be more widely used. First, I consider the use of dating websites and applications, such as Tinder, with their ever increasing popularity and improving dating algorithms, which promise to find you your 'perfect match', and second, love-bots which can be programmed to suit your romantic and sexual desires and needs. I consider how our ideals of love might change if finding someone with whom one is immediately a 'good match' is prioritised over compromise and commitment in a relationship, and where the notion of 'making things work' becomes as outdated an idea as getting your kettle fixed instead of buying another one when it's no longer working."
"Though there are clear benefits to being better equipped to find a partner – human or robot – who is a 'good match' for you, I argue that there are valuable features, of which I will discuss three, of romantic love, which we risk losing by prioritising finding a 'good match' over commitment and working at a relationship. Firstly, by focussing too much on the role of appraisal in romantic love, we risk side-lining the importance of the bestowal of value onto one's partner. Secondly, if it becomes extremely easy to replace partners, then we could lose the security that romantic relationships tend to provide. Thirdly, if love comes to be seen, primarily, about the fulfilment of one's own interests, we could forget that love ought to involve a concern for the interests of the beloved and a desire to contribute to their wellbeing."
Find out more about Dr Natasha McKeever.
Joining the seminar
This event has now passed. Watch the recording online.
---
This research seminar series of webinars is curated by Dr Andrew Kirton.