School of History Medieval History Seminar: Re-evaluating lived experience through the archaeology of anchorite cells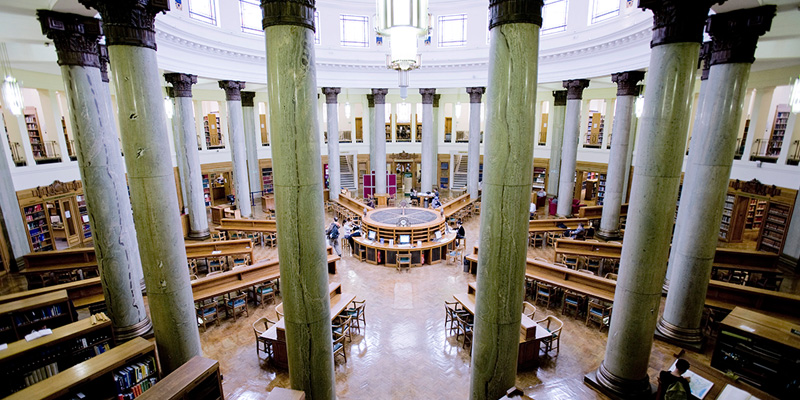 Date: Thursday 12 December 2019, 17:15 – 18:30
Location: Michael Sadler Grant Room (3.11)
Cost: Free
This lecture is part of the annual School of History Medieval History seminar series, which welcomes lectures on medieval topics and is hosted by the IMS and the School of History.
Victoria Yuskaitis (PhD postgraduate researcher, University of Leeds) will deliver this School of History Medieval History seminar, titled 'Anchoresses, Anchorites and Anchorite-Priests: Re-evaluating Lived Experience through the Archaeology of Anchorite Cells'. Yuskaitis is finishing the fourth year of her PhD.
Yuskaitis' research focuses on English anchorites, the cells they lived in, and their varied experiences through an interdisciplinary project combining historical, literary, and archaeological approaches and diverse source materials, both archaeological and textual. This lecture is based on Yuskaitis' original archaeological analyses of a group of parish churches in Shropshire, as well as archaeological analyses of comparative churches in other areas of England, including Surrey, Sussex, and Kent.
In addition to extensive archaeological excavation experience, Yuskaitis has also organised numerous public talks and has participated in other outreach events. Multiple publications are forthcoming, including an article in Studies in Medievalism titled 'Archaeology and Medievalism in Julian of Norwich's Anchorite Cell' (Spring 2020). Yuskaitis has also recently presented at IMC (International Medieval Congress) 2019, and the British Archaeological Association (BAA) Annual Conference 2019.
The lecture, held in the Grant Room (3.11, Michael Sadler Building), will be followed by a drinks reception. All are welcome!
All queries can be directed to the organisers: Dr James Doherty, Dr Fraser McNair, and Florence Scott.