Research Seminar: "Approaches to New Diplomatic History: From the Medieval to the Modern"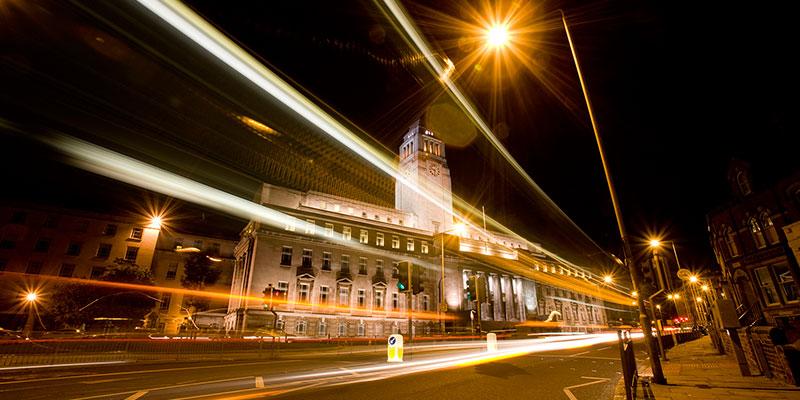 Date: Thursday 13 December 2018, 17:00 – 19:00
Location: Parkinson SR (4.20)
Cost: Free
A White Rose International History and International Relations Research Seminar.
The Carlisle Summit of 1149: Crisis and Opportunity in Medieval Anglo-Scottish Relations
Jamie Smith (University of Nottingham)
Following the death of Henry I of England in 1135, his kingdom became engrossed in a war of succession between his daughter, the Empress Matilda, and his nephew, Stephen of Blois. This crisis provided King David I of Scots with an opportunity to expand his influence in England, both through military force and soft power. An example of this took place in 1149 at Carlisle, when King David met Matilda's son and heir Henry of Anjou (the future Henry II of England). However, as no written treaties from the summit survive, determining what was agreed at Carlisle is difficult. Henry came to Carlisle, where David entertained and knighted him in front of a selection of English and Scottish nobles.
By analysing these rituals, utilising comparative and interdisciplinary evidence, we can determine what was agreed at the summit. Primarily, the meeting resulted in a seismic shift in Scottish policy towards England. Previously, the Scots interacted diplomatically with both parties competing for the English throne. However, the rituals performed at the summit suggest David abandoned this two-pronged approach and threw his full weight behind Henry's cause. How and why he changed strategy will be a central issue discussed in this paper.
Dress Diplomacy: England and the East, 1570-1642
Kimberley Foy (Durham University)
I am researching the interplay between dress and diplomacy at the Elizabethan and Jacobean courts. My research considers elite clothing as important components in a much wider visual and material language. In particular, I consider the consumption and display of clothing by English ambassadors at home and abroad. To what extent did these individuals 'perform' Englishness in international contexts? What does this tell us about the role of non-verbal communication in diplomatic interaction more generally?
English representatives in the East were particularly savvy cultural ambassadors, and mutual understanding and friendship was fostered through material exchange, particularly in relation to clothing. I consider the development of 'dress diplomacy' between the English court and Mughal India, as well as Persia and the Ottoman Empire, generally. This paper will explore the careers of Sir Thomas Roe, and the Shirley Brothers in this context.
'Everyone Talks in Whispers': Austrian and British Diplomats in Vienna before the Nazi Takeover
Timothy Schmalz (University of Cambridge)
This paper explores the relationships between Austrian and British diplomats stationed in Vienna around the time of the Austrian civil war in 1934 and how these connections became strained with emotional and personal pleas amidst an increasingly violent era of Nazi political instigation. I argue that the personal nature of these relationships coloured the reactions of British diplomats to the calls for assistance from their Austrian colleagues, which created tension between the British mission in Vienna and London. Culminating with the German annexation of Austria in March 1938, it investigates how these individuals navigated conflicts of conscience in deciding whether to follow the government line (e.g., British appeasement) or to act out of friendship—a history of emotions of how diplomats behave in a time of crisis.
The principal actors are mid- to low-level diplomatic staff of the British Embassy and their Viennese associates who represented the political, military, economic, and cultural interests of the First Republic. I argue that by investigating these more personal correspondences, we can achieve a deeper and more nuanced view of contemporary political anxieties concerning intensifying German antagonism and increasing Austrian isolation. Diplomats and agents used these less formal lines of communication to express thoughts that could not be included in the official diplomatic record.