Contested veteran identities and the role of gender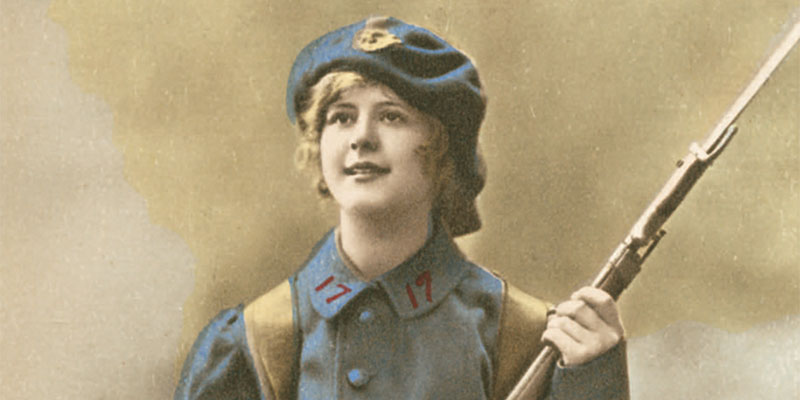 Date: Thursday 13 December 2018, 15:00 – 16:30
Location: Clothworkers North Building, Conference Room (1.18)
Cost: Free
How does the transition from military to post-military identity question notions of masculinity? How can cross-disciplinary scholarship challenge our understanding of women's military participation?
In this second seminar in the Sadler series the war veteran in culture and society, we have two presentations which engage with issues of gender and the veteran identity from two differing perspectives.
James Wharton, veteran and military memoirist, will talk about his experiences of coming to terms with his sexuality in the British Army and how leaving a military institution brought a sense of being lost.
"Like thousands of people before me, on that first day of freedom I found myself with nothing to do. I now know that a characteristic of leaving an institution that has absorbed every part of your main focus, year after year, and then is suddenly gone is exactly that feeling of being lost - and, to a certain extent, useless."
We're also celebrating the publication of Professor Alison Fell's new book Women as Veterans in Britain and France after the First World War with a second presentation.
"The veteran associations that were founded after the First World War are usually understood as exclusively male spaces in which veterans could construct and consolidate a shared identity through social and commemorative activities. My book considers a cohort of British and French women who also saw themselves, or were seen by others, as First World War veterans. The reason I use the term 'veteran' is not that they were necessarily ex-members of the armed services (although some were), but because they were a group of women who, in different ways and to different ends, appropriated certain aspects of the social and cultural identity of 'war veteran' in order to have greater access to public life, and have a voice in a political climate in which women were rarely heard on the public stage."
Each speaker will give a short presentation with lots of time for discussion. Tea/coffee and biscuits will be provided.

The convenors are: Dr Katy Parry, Dr Hamilton Carroll and Dr Jessica Meyer. Any enquiries about this event should be directed to Dr Katy Parry.