Historic dialect recordings archive digitised for the public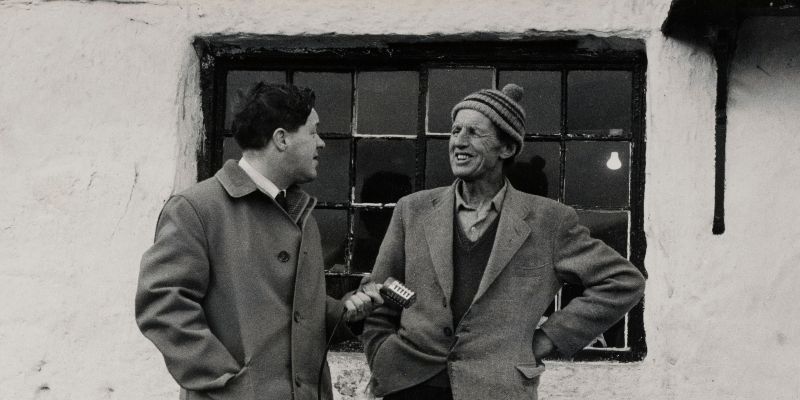 If you are feeling a bit peckish do you enjoy a bit of scran or docky? Perhaps if you have a sweet tooth then a bag of cooshies or jumbles might hit the spot.
Since the 1950s, the University has been home to an extensive library of English dialects – and now the historic archive is accessible to the public.
During the 1950s and 60s, fieldworkers from the University travelled across the country to record the language and lifestyles of speakers across England, known as the Survey of English Dialects. It remains the most famous and complete survey of dialects in England and the findings have been preserved in the University's Leeds Archive of Vernacular Culture, a unique and nationally important multi-media archive.
It's so exciting to finally be able to share these amazing resources and to bring these dialects and stories back home to local communities, where they belong.
Now, the recordings can be heard by the public with the launch of the University's Dialect and Heritage 'In Your Words' Project, led by the School of English and supported by the National Lottery Heritage Fund.
It is the culmination of several years' work which included digitising the entire collection of recordings and building a dedicated website to share them with the public; digitising printed items, manuscripts and over 2,000 photographs relating to the survey's locations and participants, and creating a pop-up dialect kit, workshop and exhibition materials.
Looking forward
And in a significant next step, the Dialect and Heritage Project announces The Great Big Dialect Hunt, which invites members of the public to submit their own phrases and expressions to bring the archive into the 21st century and preserve today's language for future generations.
Through the new interactive website, and in-person at the five participating museums across the country, people will be able to add their own unique voice samples and words to become part of the multi-media archive.
The survey encourages people to reflect on their own dialect by answering questions about the words and phrases they use for different objects and concepts. From the pronunciation of scone to the name you use for a six-legged insect, the findings will provide a unique snapshot of how language is used across England's regions today.
Online audiences will also be able to access a fascinating audio sound map as well as written and photographic material documenting life and language in English rural communities.
The project is funded by The National Lottery Heritage Fund, which awarded the Dialect and Heritage Project £530,500 in 2019 to digitise the notebooks, photographs, word maps and audio recordings from the original fieldwork, and to share this exciting repository with the public. Financial support has also come from the University's Footsteps Fund, alumni donations and partner museums.
Fantastical words
Dr Fiona Douglas from the University's School of English, who is leading the project, said: "It's so exciting to finally be able to share these amazing resources and to bring these dialects and stories back home to local communities, where they belong.
"We'll be out and about across the country on 'The Great Big Dialect Hunt', so check out the website to see if there's a local community event running near you, drop into one of our fantastic museums, or visit us on the website and 'donate your dialect'.
"Whoever you are, wherever you come from, and whether you think you use dialect or not, we'd love to hear from you! With your help, we can learn more about dialects today, and crack open a window on the past."
David Renwick, Director, England, North at The National Lottery Heritage Fund, said: "Across England what we say and how we say it is a huge part of who we are, and it's always fascinating to hear the different words we use in different parts of the country.
"But in addition to those words changing from region to region, they've also changed over time, particularly as our nation has become more multicultural. We're delighted that thanks to National Lottery players we can continue uncovering more of these often fantastical words and sharing them widely across different regions.
"I'm looking forward to adding some into my everyday vocabulary too!"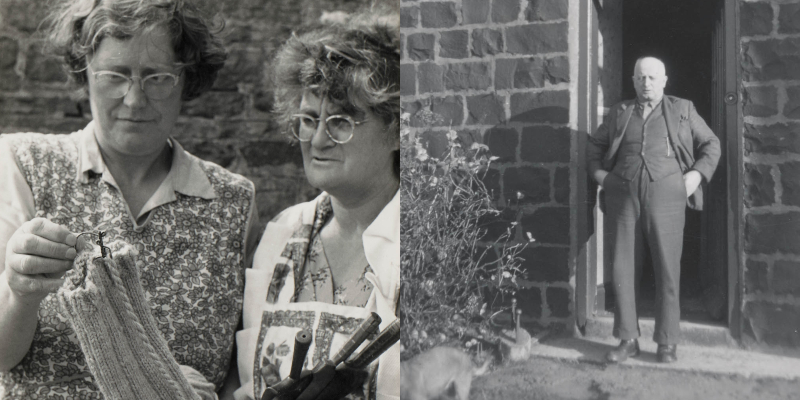 Left: Women from Swaledale with knitting. Right: Willie Pitt, retired farmworker and waggoner recorded in Embleton. (LAVC)
The project centres around the Leeds Archive of Vernacular Culture, is a unique and nationally important multi-media archive including the records of the Survey of English Dialects and the Institute of Dialect and Folk Life Studies.
Working in partnership with five regional museums, supporting events will be held throughout this year encouraging the public to get involved, at: the Avoncroft Museum of Historic Buildings in Worcestershire, Dales Countryside Museum and Ryedale Folk Museum in North Yorkshire, Suffolk's Food Museum, and Weald and Downland Living Museum in West Sussex.
Although the original Survey of English Dialects was interested in the language of older, traditional dialect speakers, the 21st-century update welcomes contributions from anyone. Whether people can trace their ancestry to a particular place back for generations, or if their family has moved from place to place, the project aims to capture a snapshot of present-day dialect in all its rich diversity.
Further information
Contact the University of Leeds press office via pressoffice@leeds.ac.uk with media enquiries.
Main picture: Stanley Ellis, with tape recorder and microphone, mock-interviewing informant Tom Mason of Addingham Moorside, near Ilkley, West Yorkshire (LAVC)
Featured in The Guardian: Still whanging? Dialect hunt aims to update prized English language archive – 28 April 2022