Professor Simon Armitage returns with second series of podcast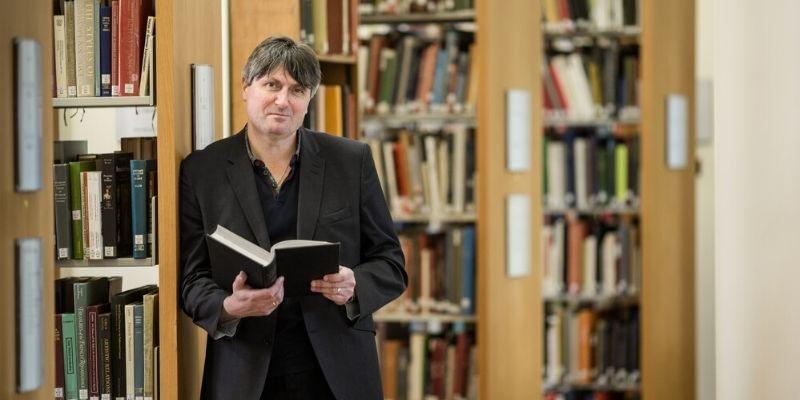 Poet Laureate Simon Armitage has returned with a second series of his successful podcast, 'The Poet Laureate Has Gone to His Shed', with Johnny Marr as his first guest.
In this podcast, Simon invites guests to join him to have conversations about life. He welcomes his visitors to discuss topics such as writing, music, art, sherry and the sounds of nature.
As part of each episode, Simon will write a haiku written specifically for that week's guest. Future guests on the podcast will include West End theatre director John Tiffany and author JK Rowling.
The next episode of the podcast, with Imtiaz Darker as its guest, airs on Saturday 17 July at 7.15pm on BBC Radio 4. The first series of The Poet Laureate is also available on BBC Sounds, along with the first two episodes of the new series.