Appointment of new Head of School for English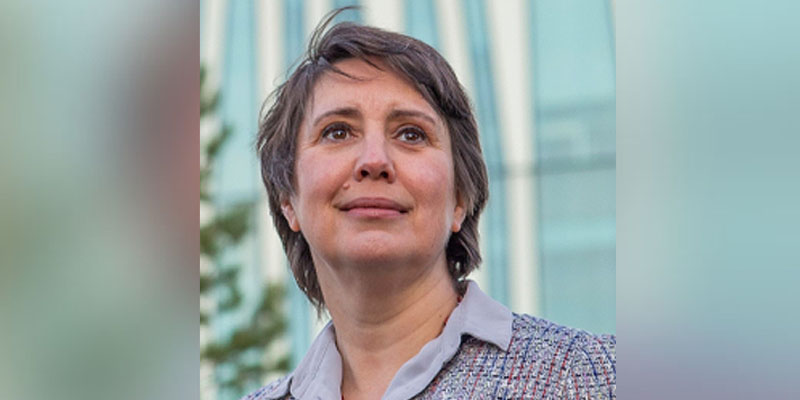 Professor Hazel Hutchison joins us from the University of Aberdeen to become Head of School from August 2021.
A specialist in American Literature, Professor Hutchison has particular interests in First World War writing and the work of Henry James. She is also a Fellow of the Royal Society of Arts, and a Senior Fellow of the Higher Education Academy.
She is the author of The War That Used Up Words: American Writers and the First World War, and her current research is focused on a scholarly edition of The Turn of the Screw and Other Tales – volume 26 of The Complete Fiction of Henry James (Cambridge University Press).
Professor Hutchison: "I am delighted to be coming to the School of English as Head of School. I am looking forward to joining so many talented teachers, writers and researchers, and to spending time getting to know both colleagues and students.
This is an exciting time to be part of the University of Leeds as it looks ahead, and as we work together to shape learning and have creative impact for the future.
Professor Andrew Thorpe, Executive Dean of the Faculty of Arts, Humanities and Cultures, adds: "The School of English is a major centre of student education, and of research, innovation and impact. It has a strong track record over many years, and great potential for the future, particularly in light of the new University Strategy 2020-2030.
"In Hazel, we have secured an outstanding leader. She has the experience, knowledge and skills to succeed in developing high-quality disciplinary and inter-disciplinary activity in a truly inclusive manner, and I am very much looking forward to working with her. I know that colleagues will join me in welcoming her to Leeds.
"Considerable thanks are due to Professor Andrew Warnes, as Interim Head of School, in a particularly demanding and challenging year."
Professor Hutchison will take up her post on 1 August 2021.
The School again thanks Professor Warnes for his leadership and progress this year, and we warmly welcome Professor Hutchison to our academic and student community this autumn.