Live performance of MOTHERBABYHOME by Dr Kimberly Campanello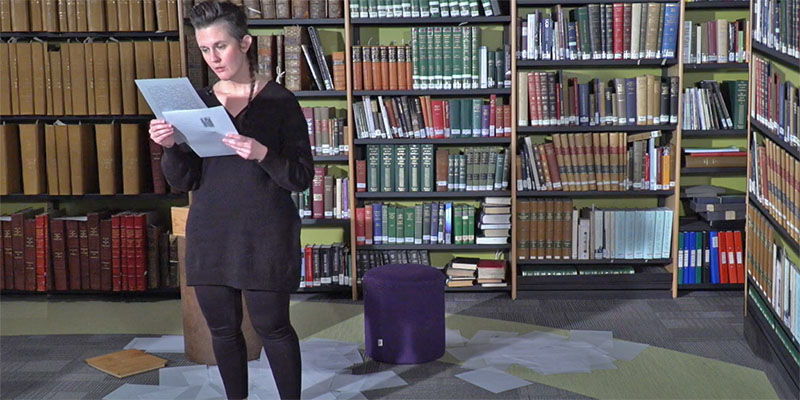 A complete reading of the 796-page poem, recorded by University College Dublin, is now available to watch online.
MOTHERBABYHOME is Dr Kimberly Campanello's acclaimed work about the St Mary's Mother and Baby Home in Tuam, County Galway, Ireland,
The home was run by the Bon Secours Sisters on behalf of the Irish State to house unmarried mothers and their children. The location of the graves of the 796 infants and children who died there between 1926 and 1961 is unknown.
Local knowledge, research undertaken by Catherine Corless, and recent excavations point to an area near the old site of the Home, as well as the likelihood that some children were illegally adopted. The extensive poem captures those stories.
As part of the Irish Poetry Reading Archive, University College Dublin recently recorded a complete reading of the work by Dr Campanello, within their Special Collections Reading Room. The video is now available to watch online.
A complete edition of the MOTHERBABYHOME is also available within the University of Leeds Library's Special Collections.
Find out more about MOTHERBABYHOME at kimberlycampanello.com/motherbabyhome