Leeds to lead new survey of English dialects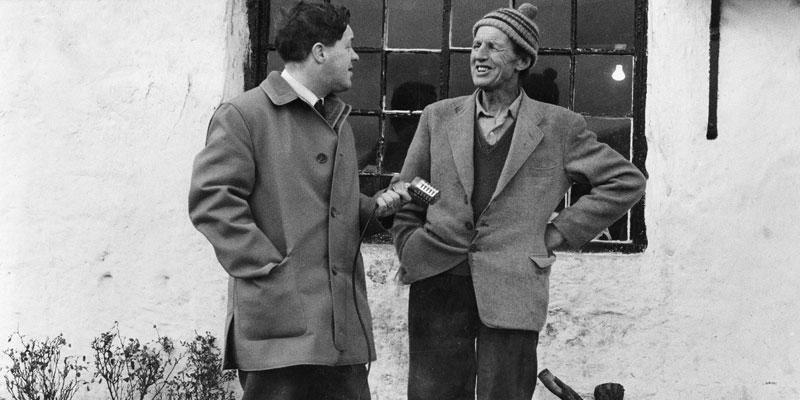 A comprehensive survey of England's dialects is to be undertaken by the Dialect and Heritage project following an injection of funding.
The National Lottery Heritage Fund has awarded £530,500 to the Dialect and Heritage project, which will open up the extensive Leeds Archive of Vernacular Culture (LAVC) to the public.
The archive includes the ground-breaking work of the Survey of English Dialects, carried out by nine field workers in the 1950s. The survey will now be updated and made available online for the first time, with the help of volunteers recruited and trained as oral history and dialect fieldworkers and transcribers.
They will follow in the footsteps of the dialect pioneers who set out from Leeds 70 years ago to record and map dialects from all corners of the country. But unlike the original survey, they won't only be looking for "old men with good teeth".
These amazing memories allow us to touch history and reach into the past...
Researchers are also looking for descendants of the people who took part in the original Survey of English Dialects, which ran from 1946-1978, or with connections to the Institute of Dialect and Folk Life Studies, which was in operation between 1963 and 1983.
"If you, your parents, grandparents or other relatives have a connection to these historical dialect studies, the project would like to hear from you," said Dr Fiona Douglas (School of English), who is leading the project.
From January, a year will be spent digitising the notebooks, photographs, word maps and audio recordings from the original fieldwork. Further extensive fieldwork will then be undertaken from 2021-23, making new oral history recordings – some of them including descendants of the original survey interviewees.
First steps
Dr Douglas has already tracked down three of the original fieldworkers who travelled the country to painstakingly record dialect variations – initially in handwritten notebooks, later with cumbersome reel-to-reel audio recorders that were sometimes hooked up to car batteries because of a lack of mains electricity.
"We have loved hearing from people with family or personal connections to the Survey of English Dialects or the Institute of Dialect and Folk Life Studies, and can't wait to speak to more of them," added Dr Douglas.
"They give us fascinating first-hand accounts of what life was like and how these surveys were done."
The University's Special Collections will be home to the new archive materials – just as it hosts the original Leeds Archive of Vernacular Culture.