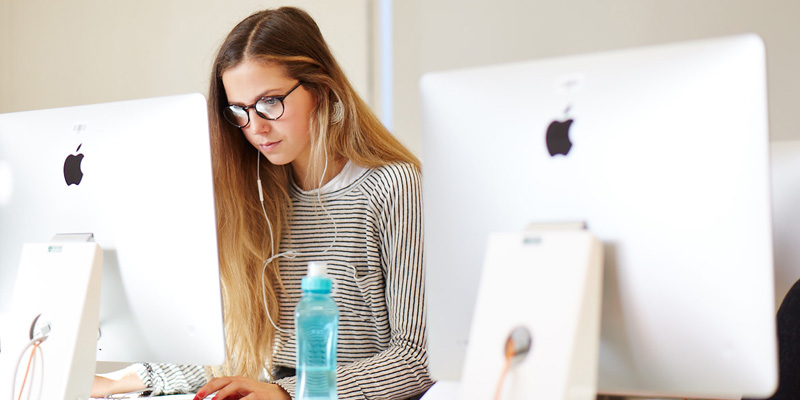 The University offers a wide range of scholarships and bursaries to support students with their studies. The funding available to you will depend on whether you are considered a UK or an international student for tuition fee purposes.
The University offers the following scholarships for undergraduate students:
Clothworkers' Scholarship
Affordability route
The School of Design offers a limited number of Clothworkers' Affordability Scholarships. The Affordability Scholarships provide students with £3,000 a year, for 3 years, towards their study. An additional sum of £2,000 is also awarded at the start of the programme for the purchase of a laptop.
The scholarships do not have to be paid back and are in addition to the financial support you can receive from the government (such as the tuition fee loan or maintenance loan).
Undergraduate means-tested scholarships are available to selected UK students from low-income households, who also meet the eligibility criteria and are entering Leeds as full-time, level one undergraduates in the academic year 2023/24.
Applications for the scholarship open mid-February and the deadline is end of May. Please check back in February for further details on how to apply, or visit the Personal Circumstances Scholarship webpage.
Academic achievement route
All UK fee paying students who apply to this programme are considered for a Clothworkers' Academic Achievement Scholarship. The Scholarships provide students with £2,000 a year, for 3 years, towards their study and are based on academic achievement.
There is no separate application process and the decision will be based on applicant's equal weightage to GCSE (or equivalent) results and Predicted A-level (or equivalent) results.
The announcement for the academic achievement Clothworkers' Scholarship will be made by 15 March 2023.
University funding
Maisie Clarke
BA Fashion Marketing
My industrial placement was a crucial part of my learning. Experiencing fashion marketing first hand I was able to put what I had learned in first and second year into practice. The placement was also a huge part of my personal journey as it prepared me for independent study in fourth year. I loved the choice of modules – being able to cater the course to your own interests allows you to get more out of your time here. 
View Profile