CTS Professionalisation Talk 2022-23: Conference Interpreting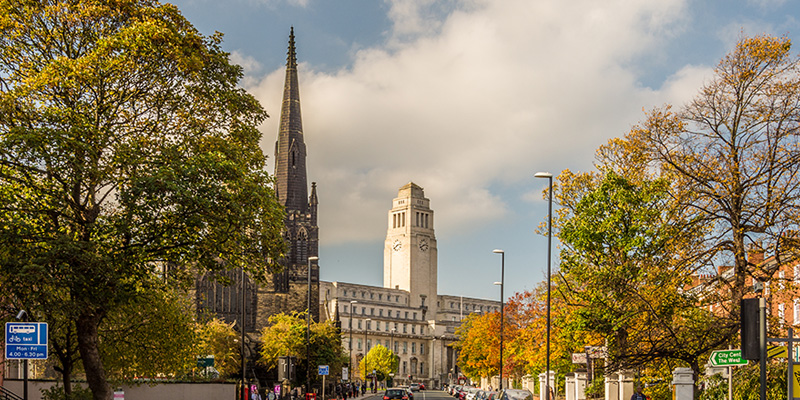 AIIC conference interpreter and interpreter trainer, Barbara Bethäusser-Conte delivered a Professionalisation Talk on conference interpreting.
On Tuesday 6 June 2023, AIIC conference interpreter and interpreter trainer, Barbara Bethäusser-Conte, delivered a Professionalisation Talk entitled "Entrepreneurial Skills of Conference Interpreters & How to Become a Member of AIIC". Drawing on her experience of training interpreters at three UK universities, including her time as a German interpreting tutor at the University of Leeds, Barbara offered a wealth of knowledge and advice to the attendees.
The Talk was held in a hybrid format, and was attended by students of the University's MA Conference Interpreting and Translation Studies (MACITS), MA Business and Public Service Interpreting and Translation Studies (MABPSITS), and MA Applied Translation Studies (MAATS) programmes. Barbara focused first on how interpreters can develop entrepreneurial skills and then provided a comprehensive walk-through of the AIIC membership application process. The International Association of Conference Interpreters (AIIC), celebrating its landmark 70th anniversary this year, is an association dedicated to promoting the highest professional standards in conference interpreting.
Barbara underscored that entrepreneurial skills are necessary for interpreters — whether freelance or staff — to maintain professional standards and encouraged students to embrace an initiative-taking mindset from the outset. She emphasised the need for professional tools like business cards and personal websites and highlighted the significance of legal and tax considerations. While acknowledging the value of social media as a promotional tool, she also reminded students of the vital importance of maintaining confidentiality in this sphere.
She then shifted focus to the practical aspects of an interpreter's role, leading students from pre-conference preparations to post-conference duties. Before a conference is confirmed, the interpreter should be responsive to clients and reply as soon as possible to confirm their availability. Upon confirmation of the conference, the interpreter should receive a contract, purchase order, or email confirmation, complete with terms and conditions, which should be thoroughly reviewed to ensure that all the details are correct and complete.
An interpretation contract serves multiple purposes, including accounting, tax compliance and proof of experience for professional association membership. Barbara provided a list of key contract clauses, including client information, conference details, fees, etc. Referring to her own experience during the pandemic, she also drew students' attention to the cancellation clause, which is an important tool for safeguarding interpreters' interests.
Next, Barbara provided helpful tips for a successful first meeting. Apart from preparing a glossary and doing background research, she also stressed the significance of punctuality, collegiality both inside and outside the booth, and observing booth manners. Effective communication and teamwork between booth partners can enhance their collective performance, thus leaving a better impression on the client. After each interpreting assignment, the interpreter should remember to complete administrative tasks, including maintaining a filing system for glossaries, managing invoices, and properly disposing of confidential materials. While guiding students through these procedures, Barbara reiterated the importance of interpreters maintaining high standards of professional ethics.
In the context of the evolving industry landscape, particularly in the wake of the pandemic and the dawn of the AI era, Barbara mentioned the increasing prevalence of hybrid conferences and distance interpreting and said that it is essential to maintain both professional standards and personal well-being amidst these changes. With respect to AI, Barbara cautioned about potential confidentiality breaches, as AI tools may not fully ensure secrecy, thereby potentially contradicting the interpreter's code of conduct.
Throughout her talk, Barbara highlighted the critical role of AIIC as a leading professional association advocating high professional and ethical standards in interpreting. In particular, she introduced students to the VEGA network, an AIIC global outreach and mentoring network that offers guidance to conference interpreters who are new to the profession. This network can be especially helpful to recent graduates, as it provides starter packs, helpful tips, standard contracts, checklists, and much more. She further elaborated on the steps to apply for AIIC membership, providing a thorough explanation of the specific requirements to become a full AIIC member. Alternatively, junior interpreters can opt to apply for pre-candidacy, which allows them to actively engage with the Association through participation in AIIC events and the Assembly.
This insightful talk served as a comprehensive guide for students, enriching their understanding of the entrepreneurial skills required for a career in interpreting, the pivotal role of AIIC in the profession, and the process of applying for AIIC membership. Those who are interested in pursuing AIIC membership or have relevant queries are invited to reach out to the AIIC UK & Ireland Regional Bureau at bri-regionalbureau@aiic.net
Author: Yongfeng Zhu (MACITS 2022-23)