14th CTS Professionalisation Talk 2018-19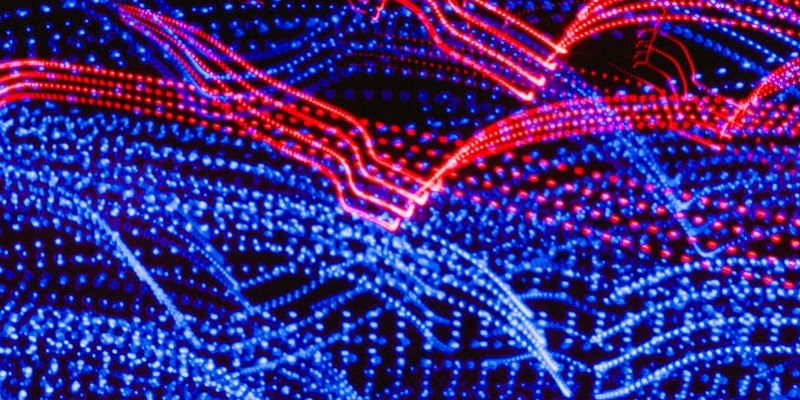 On 13 March 2019, Shadia Nitaj talked to CTS students at the University of Leeds about translation project management and translation at Sandberg Translation Partners Ltd.
Introduction
Shadia began her talk by providing information about her educational background. She completed her undergraduate degree in LLCE in English at the University of Caen going on to do an MA in Translation Studies at the University of Portsmouth in 2014. She has now been at STP (Sandberg Translation Partners Ltd) for five years working as a Project Manager. Shadia mentioned how there are several levels of project management roles within the company, starting with: Project Coordinator (typically graduates with no experience in project management); PM; Senior PM; and Team Leader (50% PM and 50% leadership duties).
STP
Shadia then went on to talk in more depth about STP as a company. STP is the 13th largest translation company in the UK and they work bidirectionally with mainly Nordic languages, including Danish, Finnish, Norwegian, Swedish, English (and occasionally Icelandic). They also have a team in-house translators from German, French and Spanish into English; however, this team is much smaller. STP hires both in-house translators and freelancers worldwide who deal with around 380 clients. Jobs include: Project Managers, Translators, as well as Account Linguists, who act as PMs and translators at the same time and deal with a small number of clients who want similar or specialist work done daily.
A typical project and the daily tasks of a PM
The workflow of a typical project involves project managers, translators, revisers and finalisers. PMs will assess the request, source the linguists, make schedules and prepare the files in CAT tools; translators will translate according to instructions, style guides, translation memories, term bases, machine translation (where requested), and do quality assurance checks and spellchecks. Usually junior translators will receive the revised version for feedback. Finalisers will check and implement revision changes and do a final QA check and spellcheck. Before delivering the project to clients, PMs will do a final completeness check.
Receiving and dealing with projects
In addition to managing and supporting ongoing projects, PMs also deal with new project requests. Upon receiving requests from clients, which averages 5 to 15 projects per day for PMs in STP, PMs check the file format and perform various troubleshooting tasks - for example, deadlines for suppliers must be set earlier than the client has requested, in order to make allow a buffer and ensure that deliverables are turned in on time
Shadia explained that planning ahead is important when it comes to project management. A good foresight can save time and effort for urgent projects or for clients in other time zones. She also explained that, while offering a discounted rate can make clients happy, it is also important to maintain a profit margin. If the rate is reduced for smaller requests, PMs need to balance this with larger ones. Some clients may ask for simple translation without revision, but the company always want to deliver high quality translations and so PMs need to carefully consider which supplier to give the task to.
What to consider when dealing with requests
Shadia then went on to explain the different points that need to be considered with each new request. These ranged from simple things like the project word count and domain or the client's budget and deadline, to more in depth questions such as whether or not a CAT tool should be used, whether the file format is readily processable or if it needs to be manipulated before translation can begin, or whether the project manager can foresee any potential problems that may be raised based on past experience. These problems include technical trouble with CAT tools, quality issues, or even a client's preference over which particular linguist should be used.
If, after careful consideration of these points, a project manager decides that STP can accept a project, they then need to check their budget and identify suitable suppliers based on their initial assessment. If a supplier is available, they must negotiate deadlines and payment with both the supplier and the client before giving final confirmation for a project.
Q&A
Shadia then opened the floor for questions from the students in attendance. Questions included the recruitment process (sending a CV), the average age of new-starting inhouse linguists at STP (about 24), and the qualifications needed to work with STP as a freelancer as per ISO requirements are:
has obtained a degree in translation, linguistics or language studies or an equivalent degree that includes significant translation training, from a recognized institution of higher education;
has obtained a degree in any other field from a recognized institution of higher education;
has the equivalent of two years of full-time professional experience in translating;
has the equivalent of five years of full-time professional experience in translating.
Shadia also explained to us that it is possible to start at STP in one position, for example a project manager, and change to another position such as an in-house translator.
One question asked to Shadia was how common it is for a CAT tool to not be required; the answer was that this is quite a rare scenario. She explained that most clients do not explicitly request that CAT tools be avoided and as most clients send sdlxliff files (files used with industry-leading CAT tool SDL Trados Studio) or other files compatible with CAT tools such as Word documents or PDFs, it is generally always possible to import the project files into a CAT tool. In situations where CAT tools are not a possibility – for example scanned documents – a rate is specified for the target language count or a minimum rate for smaller jobs. In these situations, clients generally have no complaints about paying per target word.
In terms of machine translation, some clients provide MT output for improving productivity on a project. It will always be fully reviewed and post-edited by linguists before delivery to a client.
Report written by UoL CTS students.