Medieval kings, the Hundred Years' War and 15th century life: translating Fernão Lopes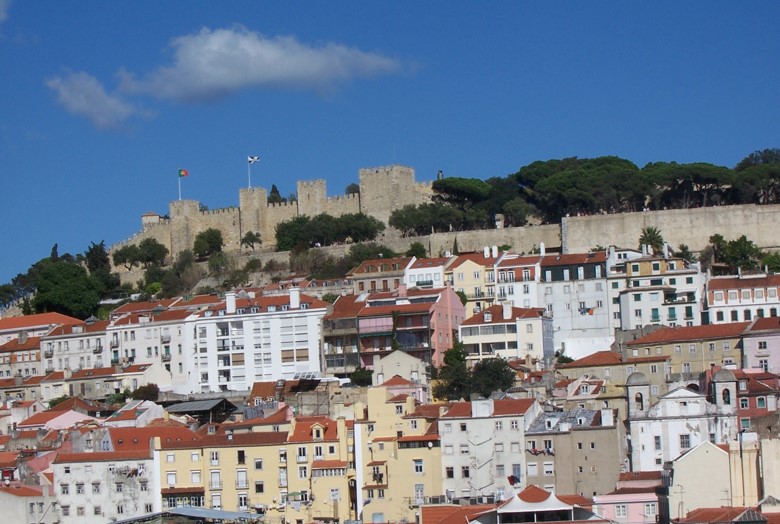 Fernão Lopes' chronicles, which depict medieval life in the fifteenth century, have been translated in their entirety for the first time.
Dr Iona McCleery at the School of History is one of a team of international translators of the work of chronicler Fernão Lopes.
This major project of five volumes – the first complete translation of his chronicles in any modern language – has been published by Tamesis (Boydell and Brewer) in the summer of 2023.
Dr McCleery joins us to tell us some more about Lopes, his work, and her role in the project.
Who was Fernão Lopes?
Fernão Lopes was the chronicler and record keeper of the kings of Portugal during the first half of the fifteenth century.
Not much is known about him, but he came from a middling urban background of tradespeople, and his son Martinho was a royal physician.
Lopes was commissioned by King Duarte to write chronicles of all the kings of Portugal. Only three survive: those of Pedro (1357-67), Fernando (1367-83) and João I (1385-1433).
For some reason, Lopes did not write about anything that happened after 1412, even though he lived until around 1459.
What are his chronicles about?
The three chronicles cover a period of severe civil and international conflict.
Lopes explores the involvement of Portugal in the so-called Hundred Years' War between France and England (which actually lasted 116 years, from 1337-1453).
He also justifies the usurpation of the throne by João I in 1383-85. The previous king Fernando had died young leaving only a ten-year-old daughter as heir – always a recipe for disaster in the Middle Ages.
João's long reign was important for maintaining Portugal's independence (part of the reason why it is a separate country from Spain today). His reign also marked the beginning of Portugal's colonial expansion into Africa in 1415, although Lopes does not tell us about this.
We do not know for sure what his views were about politics, but he did think that rulers ought to know about history in order to avoid making future mistakes.
Why is this work important?
The fourteenth century described by Lopes sounds very familiar to some of the crises of the modern day: a time of battles, refugees, disease, food shortages and inappropriate political behaviour.
Lopes gives a major political role to lower-status people, which is unusual. Maybe as a result the chronicles are full of earthy rhymes, jokes and amusing episodes from daily life.
He argues it was the intervention of shopkeepers and manufacturers who brought João to the throne.
Lopes also drew on the many now-lost documents in his archive, so his work is often our only source for a treasure trove of forgotten events.
Why did you get involved in this project? How does it relate to your wider research?
I am a medical and food historian so these are key sources for me. I have published how Lopes used illness to explain events, and I will soon have articles on how he wrote about weather and surgery.
I am responsible for researching and constructing all the family trees in the volumes of these chronicles.
I was delighted to be asked to become one of the team of translators by Teresa Amado, the originator of the project fourteen years ago. She sadly died in 2013, but I hope she would have been pleased with our work.
What are the challenges of translating chronicles?
We really wanted to produce a readable translation that brought across Lopes's different styles and his sense of humour.
A major challenge is that Lopes assumed that his readers knew what he was talking about.
He didn't have to explain things that we no longer understand about coins, shipping, noble and official titles, siege equipment, weapons or horses.
It makes it very difficult for us to translate many words in a way that is both accurate to the time period and meaningful to modern people. We had whole meetings about individual words!
The value of teamwork
A project like this can only be carried out by a team. Translation requires extensive research and provides important experience of collaboration and the sharing of expertise, which could be used in other projects.
Working together on chapters creates a much better product in the end and spreads the load considerably.
Translating medieval chronicles brings materials to new audiences who might never have realised the riches that lie in these pages.
Want to know more about Fernão Lopes? Further reading
The Chronicles of Fernão Lopes are published as a five-volume set by Tamesis, part of Boydell and Brewer. Read more, and see details for individual volumes, on the publisher's website.
Dr McCleery's latest article, entitled 'The "heaviest rains that man had ever seen or heard of: Interpreting a Weather Event in Late Medieval Portugal' examines Fernão Lopes's discussion of extreme weather conditions.
Dr McCleery has previously written on how Fernão Lopes wrote about health and illness, in 'Medical "Emplotment" and Plotting Medicine: Health and Disease in Late Medieval Portuguese Chronicles, published in the Social History of Medicine.
Image
Lisbon Castle, where the archives of the chronicler Fernão Lopes would have been kept. Copyright Iona McCleery.