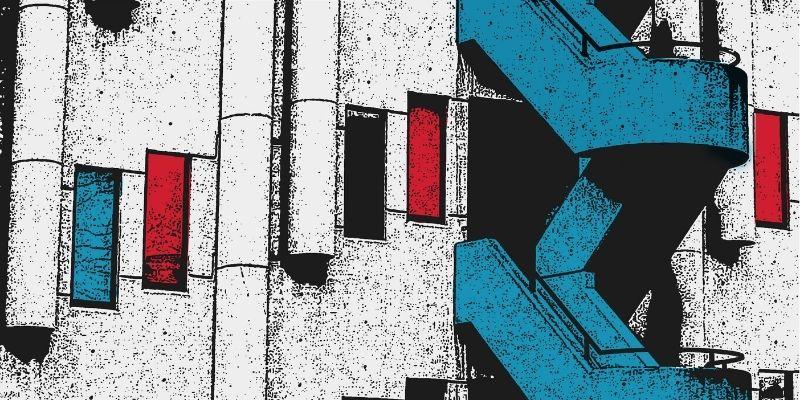 This physical and social media exhibition will celebrate the creative results of Level 2 BA (Hons) Art and Design students, focusing on work produced during their second semester.
Dérive Leeds will open on Tuesday 10 May from 4–6pm in the School of Design (Clothworkers Central and South Buildings) with additional works in the Treasures of the Brotherton (Parkinson Building) and also in the M&S Company Archive. Please note that the Archive will close at 5.30 pm.
The exhibition is also open on Wednesday 11 May and Thursday 12 May from 10am–4pm. It incorporates a wide range of work in a variety of media including painting, drawing, printmaking, sculpture, video and photography.
Art and Design student Harry Bonar Law explained
The title alludes to the "Theory of the Dérive" (1956) by Guy Debord, a "technique of rapid passage through varied ambience", whereby the participant takes themselves on a self-guided journey in hopes of discovering something new. The exhibition allows viewers to self-reflect on the module brief of 'Time, Place and Memory' whilst moving across the University campus.
The opportunity to present work in Treasure of the Brotherton is an exciting one and Harry has installed a participatory installation which seeks to explore the passage of time and how that can decay memories of place.
Harry noted
Utilising an experimental approach to image creation, video synthesis, the resultant work is a vibrant, digitally decayed reflection of place and memory. The viewer sees themselves distorted in my installation, allowing them to personally reflect on how time and place has affected their own memories. This terms' brief has allowed me to explore new creative avenues, merging traditional mediums with new technological approaches.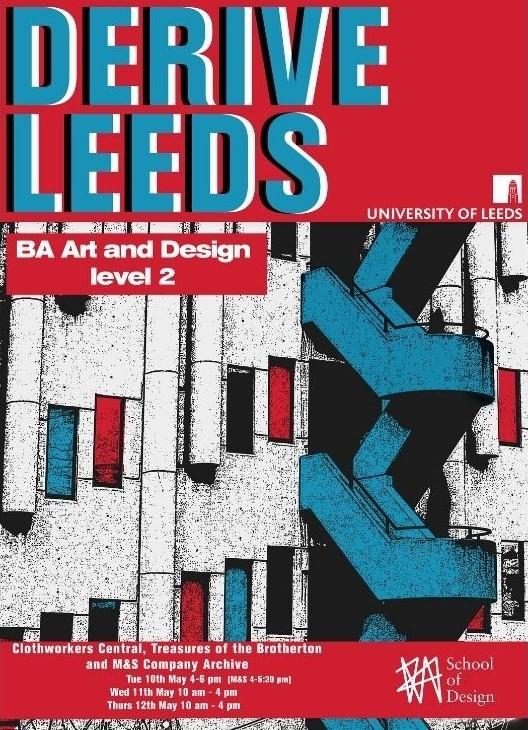 A map will be available in the Foyer Gallery to help visitors to navigate across the sites, with exhibition work also available to view on the School of Design's Instagram.
Please note that the Level 1 Art and Design student exhibition entitled Deja Vu and Wunderkammer: The Cabinet of Curiosities, an exhibition by students on the Interdisciplinary Art and Design module, will also be open 4–6pm on Tuesday May 10 in Clothworkers Central.
Exhibition poster design by Harry Bonar Law; map design by Kate Harrison.