enoa gives a voice to School of Music alum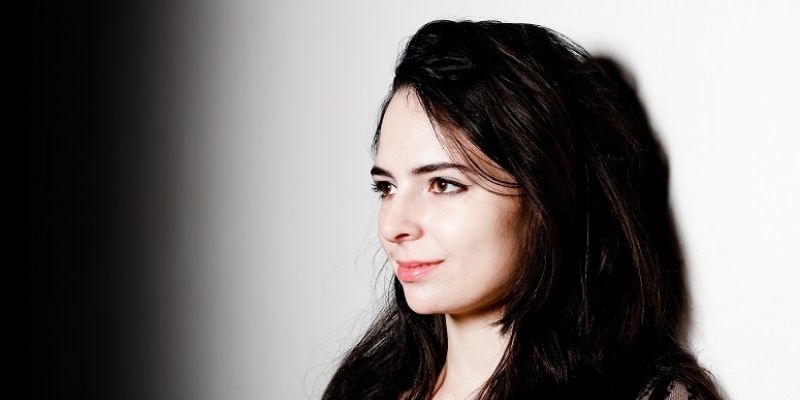 Dr Alannah Marie Halay, a member of our alumni community, wins sought-after funding for her upcoming opera
Congratulations to postgraduate research alum Dr Alannah Marie Halay whose upcoming opera has been selected by enoa, (European Network of Opera Academies) for its new programme "Opera Creation Journey".
Enoa's new programme offers time and space to creators to develop their innovative opera project. The award is funded by enoa with support from the Gulbenkian Foundation in Lisbon.
Only 8 projects were selected from 150 applications.
Alannah is collaborating with librettist and stage director Dr Jorge Balça and scenographer Dr Rachel Hann to compose an opera that aims to depict queer (LGBTQ+) experiences through opera, and to do so queerly. Its source material is real-life stories, collected ethnographically; the compositional, staging and design processes are multistylistic, conceived to challenge traditional models of expression and spectatorship. Diversity and representation are ensured through a rich network of collaborations, with a particular focus on ungendering voice and on the possibilities offered by trans voices.
Alannah came through the Access to Leeds scheme, topped her cohort in her BA programme, received Arts and Humanities Research Council (AHRC) funding for her Masters in Composition which was awarded a Distinction, and also received AHRC funding for her PhD which was awarded in 2016. This is her second opera (the first also a project with librettist Dr Jorge Balça) and her music is available on both the internet and CD formats.
Further information
Co-founded by the Creative European Programme of the European Union, enoa is a European network of opera academies which supports and accompanies artists from the operatic sector – creative artists and performers – in developing their professional careers. Visit the enoa website for more information.