British Academy honours for Leeds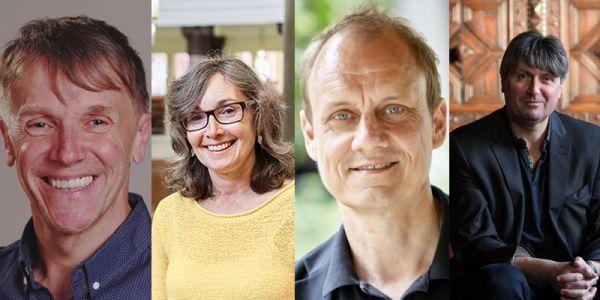 Three Leeds academics have been elected to the British Academy Fellowships, and Simon Armitage - Poet Laureate and Professor of Poetry - has been elected as an Honorary Fellow.
This year, Leeds has the highest number of new Fellows outside the 'golden triangle' of London, Oxford and Cambridge.
Alongside Professor Armitage, the new Fellows are:
Professor Adrian Favell, Chair in Sociology and Social Theory and Director of the Bauman Institute
Professor David Hesmondhalgh, Professor of Media, Music and Culture
Professor Helen Steward, Professor of Philosophy of Mind and Action
Professor Simone Buitendijk, Vice-Chancellor, University of Leeds said:
This is a wonderful recognition of our talented colleagues, and I warmly congratulate all of them. The work of the British Academy to recognise and support excellence is important, and I'm thrilled to see these Leeds innovators being honoured.
The British Academy is a Fellowship of over 1,400 leading minds in humanities and social sciences from the UK and overseas, a funding body for national and international research, and a forum for debate and engagement.
This year a total of 84 Fellows - 53 UK Fellows, 29 Corresponding Fellows and three Honorary Fellows - have been elected to the Fellowship.
Welcoming the new Fellows, Professor Julia Black, President of the British Academy said:
As the new President of the British Academy, it gives me great pleasure to welcome this new cohort of Fellows, who are as impressive as ever and remind us of the rich and diverse scholarship and research undertaken within the SHAPE disciplines – the social sciences, humanities and the arts. I am very much looking forward to working with them on our shared interests.
For further information, visit the British Academy website.