Dr Rachel Bower wins double awards for short stories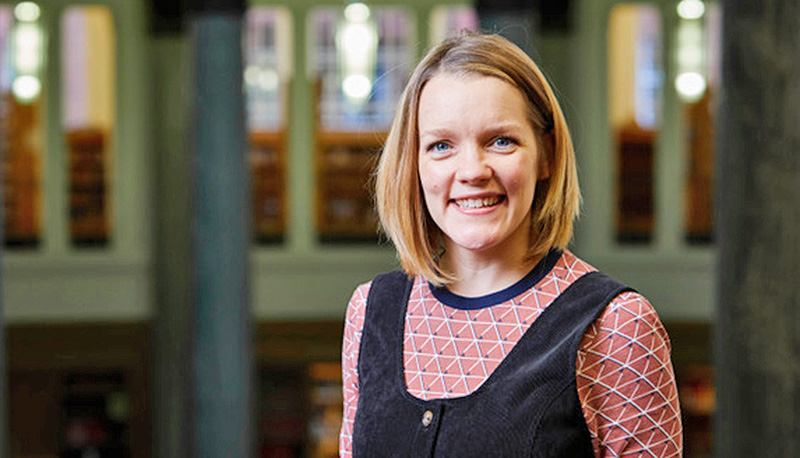 The London Magazine and The Writers' & Artists' Yearbook have awarded Dr Bower first place prizes for stories exploring loneliness and loss.
With short story 'Against the Tide', Leverhulme Research Fellow Dr Rachel Bower won first place in the prestigious London Magazine Short Story awards.
"The short story is a difficult form to master but there were many strong submissions this year," explains Steven O'Brien, co-editor of The London Magazine.
"In this time of isolation and uncertainty, Rachel Bower's story 'Against the Tide' shows that the consolation of great writing endures."
In addition, Dr Bower has also been commended for her short story 'Potted Plants', which received first place in The Writers' & Artists' Yearbook 2020 Short Story Competition.
Judge Kerry Hudson: "What really pushed 'Potted Plants' to the forefront for me was the careful, intelligent exploration of political and societal issues through a deeply personal prism. It's a narrative that pulls you in, leaves you thinking and lingers long after you've finished reading."
Dr Bower commented: "I would like to thank all of the judges and editors involved for their time and energy in making this happen, especially during such challenging times."
"The two stories are about human encounter, but also about loneliness and loss. In these very uncertain times, I hope that writing and reading can offer the possibility of hope, connection and community. I would like to applaud the many literary magazines, bookshops, artists and arts organisations for their continuing hard work and endurance during these difficult times."
'Against the Tide' will be published in the June/July 2020 issue of The London Magazine. In the meantime, you can read 'Potted Plants' at The Writers' & Artists' website.