Great success at the Be Curious showcase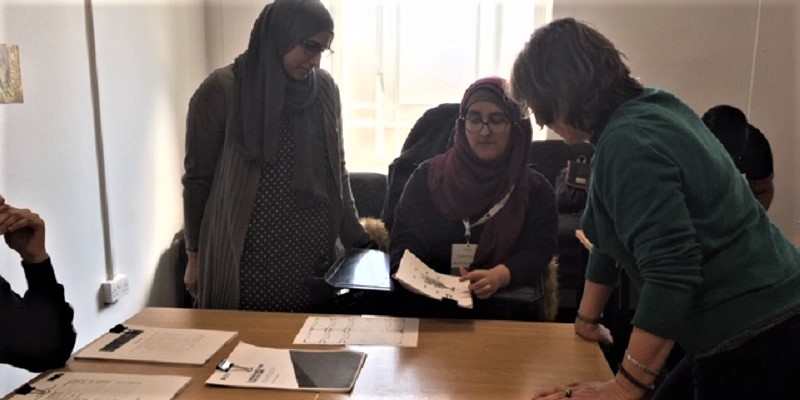 Record number of visitors flock to campus for an action-packed Be Curious 2019 programme.
Dr Clare Wright from Linguistics and Phonetics, with LCS staff colleagues and students, brought language fun and games to the public at the University of Leeds Be Curious Festival, held on 30 March 2019.
Visitors of all ages, from eight months to 80 years old, tried the many activities based on insights from recent research on bilingualism – finding out why learning languages is empowering and exciting, and how being bilingual has been found to help people be better problem-solvers, show greater empathy, and may even help stave off dementia.
Research was showcased about how working memory may work differently in different languages, and on the impact of residence abroad on language and identity supported by ERASMUS. Also highlighted, was the work on helping EAL (English as an Additional Language) children achieve their potential in English primary schools.
Visitors had fun trying out writing their name in Arabic or Chinese, guessing Russian words, and comparing how French children's vocabulary books have changed from 100 years ago to today. There were quizzes for guessing different language scripts, or what languages lie behind famous phrases in English.
Find out more about the highly enjoyable and successful event.