Faith, bordering and modern slavery in the UK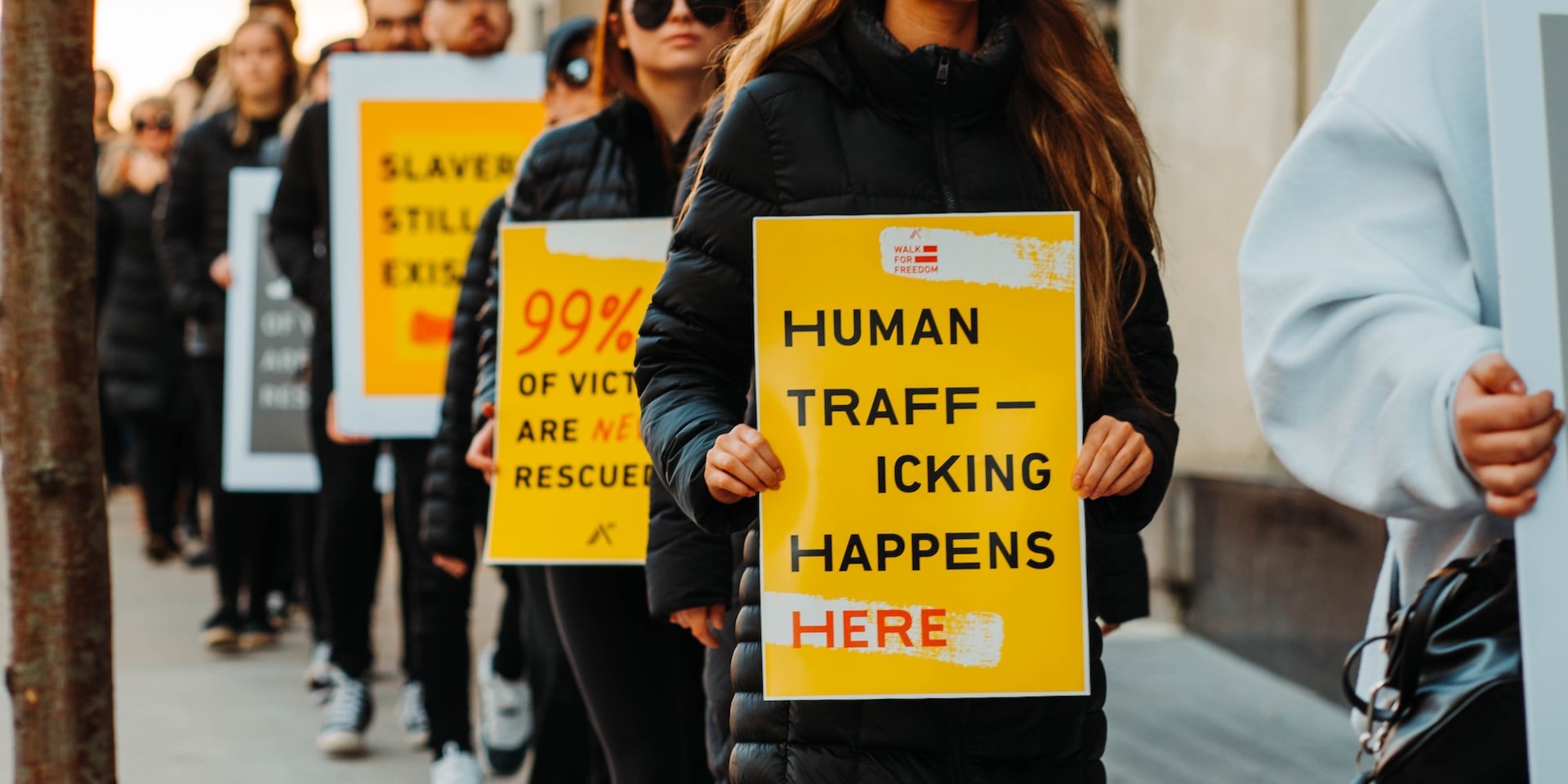 New research shows that faith-based organisations (FBOs) supporting modern slavery survivors in the UK are embroiled in a landscape marked by racialised border violence.
The research is conducted by Professor Emma Tomalin (School of Philosophy, Religion and History of Science) and Professor Louise Waite (School of Geography), in collaboration with Dr Hannah Lewis and Dr Rebecca Murray from the University of Sheffield. The project is funded by the Economic and Social Research Council (ESRC).
The project, 'Understanding the role of faith-based organisations in anti-trafficking,' uses evidence-based advocacy to unveil the structural political, economic and social root causes of global exploitation and investigates how organisations support those exiting extreme exploitation.
In their recent paper, titled 'Faith, bordering and modern slavery: a UK case study', the team explores the relationship between FBOs, anti-modern slavery and bordering.
Modern slavery and faith initiatives
Modern slavery is a global problem. Global multi-faith initiatives for social action are not unprecedented, but the emergence of a global faith alliance on modern slavery is newer.
In March 2014, representatives of major global faith traditions convened at the Vatican to sign a Memorandum of Agreement to eradicate modern slavery and human trafficking across the world.
The research team of Professors Waite and Tomalin became interested in this area and in 2020 published a report, 'Faith responses to modern slavery' (PDF). This mapped anti-modern slavery organisations in the UK and found that around a third of them were FBOs.
FBOs and faith actors have a distinct, trusted role in the anti-modern slavery support sphere.
However, their oft-communicated notions of unconditional love, rescue and restoration can be interrupted by the realities of the UK's hostile environment.
The 'hostile environment'
In the UK, there is an increasing 'hostile environment' for many groups of migrants.
Migrants are more exposed to trafficking and modern slavery due to this hostility. Traffickers' tactics such as threats, violence and false promises of paid work or housing target vulnerable migrants in specific ways.
Potential victims are increasingly disbelieved by the state and the language of 'bogus' is moving from asylum seekers to modern slavery victims.
Individuals and organisations countering the grim realities of extreme forms of exploitation in the UK today find that trying to support or advocate for survivors means navigating one of the most divisive and polarising social issues of our times – hostile, exclusionary and racialised border violence.
What is 'bordering'?
'Bordering' describes processes that bring diverse people within the power of border and immigration controls, such as politicians, civil servants, border enforcement personnel, social workers, medical staff, teachers, lecturers, workers and volunteers in non-government organisations (NGOs), FBOs and community groups.
The research team found evidence that the role of bordering is integral to the challenges encountered by migrants exiting exploitation.
The UK's hostile environment can prevent effective care
There's a risk that trust gained by FBOs is corroded by a culture of disbelief and 'undeservingness' encountered by migrants in the UK when they make protection claims against modern slavery.
The notable presence of FBOs in modern slavery support in the UK can't always form a protective ring around people who have experienced exploitation, as the state's structural logics of racist bordering too often prevail through practices marked by punitiveness and injustice.
FBOs often find it hard to insulate their commitment to care for victims of modern slavery from powerful control imperatives emanating from the state.
Read the full paper, published in Environment and Planning C: Politics and Space: Special Issue, 'Interrogating the dynamic relationship between trafficking, anti-trafficking, borders and borderings.'